Page Hero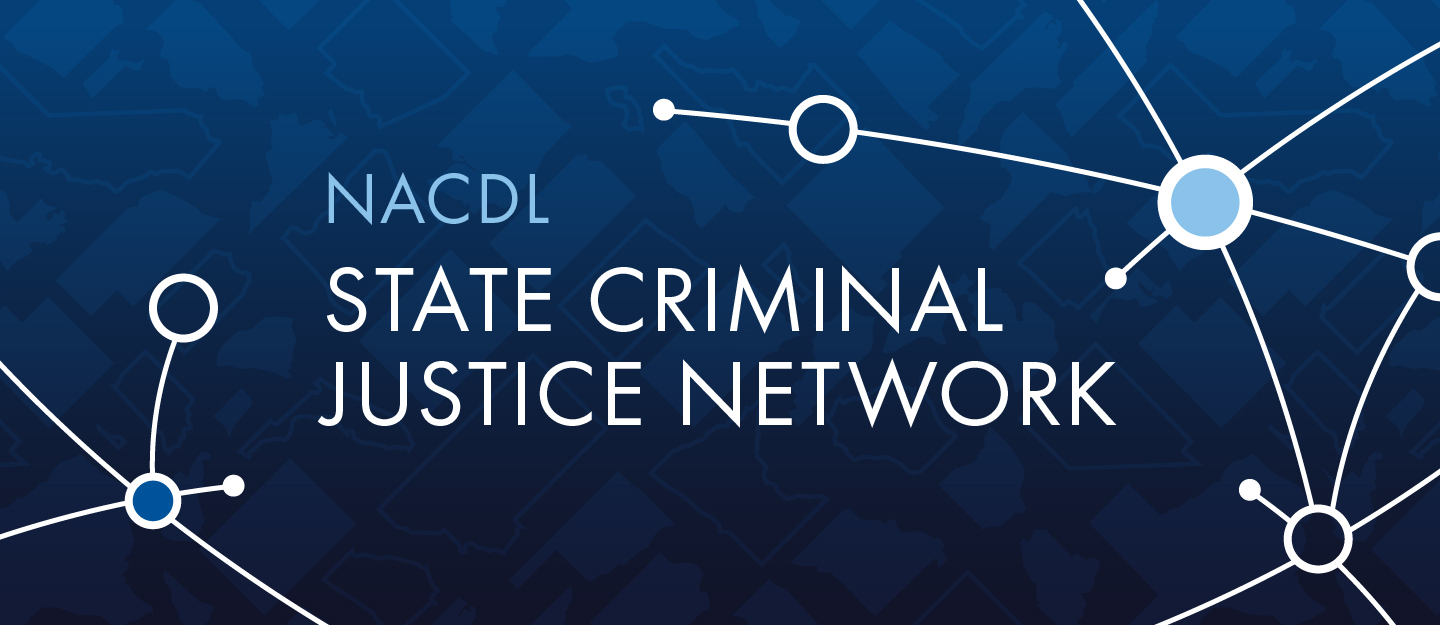 State Criminal Justice Network
NACDL's unique State Criminal Justice Network (SCJN) provides a medium to exchange information, share resources, and develop strategies for promoting rational and humane criminal justice policies. In addition, it seeks to educate the general public about the many issues that influence, and policies that affect the criminal justice system. As a result, the Network does not require membership in the organization.
To join the Network, go to nacdl.org/JoinSCJN.
What is the State Criminal Justice Network (SCJN)?
The State Criminal Justice Network (SCJN) includes representatives from NACDL state affiliates, the defense bar, judges, policymakers, advocates and individuals, all working to promote progressive criminal justice reform in their jurisdictions.
Through the SCJN, NACDL seeks to:
Facilitate communication on substantive issues and advocacy strategies among legislative contacts across the country;
Create national momentum and attention to high-priority criminal justice reform initiatives; and
Provide resources and support in the form of legislative action alerts, legislative tracking, model legislation, news updates, events, and more!
Post questions, share events and job opportunities, and gain valuable insight from fellow state criminal justice advocates. A newsletter is disseminated monthly via email to provide state legislative updates, new reports and other resources, action alerts, job opportunities, upcoming events, and more.
---

Programs and Initiatives
Second Chance Month: Since 2017, NACDL, Prison Fellowship, and other organizations from around the country have recognized April as Second Chance Month. This year, NACDL hostws a slate of free, live virtual events delving into different ways to create second chances for individuals who are incarcerated or who have a criminal record. On NACDL's Second Chance Month webpage, you can find recordings of these webinars, a social media toolkit, and other resources.
Watch Recordings and See Resources
Continue reading below
This is a sponsored ad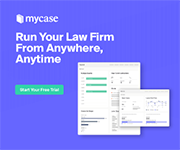 MyCase
Manage Your Law Firm All in One Place
Guaranteeing Voting Rights to People with Felony Convictions: On August 31st, 2022, NACDL and The Sentencing Project hosted a free webinar exploring how felony disenfranchisement policies impact individuals with a criminal conviction, the complexities of getting voting rights restored, and the cycle of criminalization some face as a result.
Webinar Recording and Resources

Struck: Race, Jury Selection, and the Need for Reform in Colorado: On Monday, March 28th, 2022, NACDL hosted a free webinar delving into the discriminatory use of peremptory strikes in jury selection and avenues for reform.
Webinar Recording and Resources

Defenders Becoming DAs: Unpacking the Tension in Our Community: On January 27th, 2022, NACDL partnered with the National Association for Public Defense (NAPD), Gideon's Promise, and the National Legal Aid & Defender Association (NLADA) to host a conversation about public defense, elected prosecutors, and the power to transform the criminal legal system.
Race and the Criminal Legal System Discussion Series: This ongoing webinar series seeks to highlight how race intersects with various issues in the criminal legal system, navigating these racial disparities, and ways to advocate for change. Previous events have focused on issues around policing, pretrial practices, public defense, collateral consequences, and prosecution. Please check the webinar resources page for access to recordings of previous discussions updates regarding additional events.
Continue reading below


SCJN National Advocacy Calls on Developing Legislation: These webinars and teleconferences feature issue area experts and are designed to educate criminal defense lawyers and advocates across the country on a variety of criminal justice issues.
Listen to National Advocacy Calls on Developing Legislation

State Criminal Justice Network (SCJN) Newsletter: This monthly e-newsletter features a snapshot of NACDL's state criminal justice priorities, as well as, recent internal and external reports, information on upcoming events, webinars, current state legislative reform efforts, legislative tracking, action alerts and more!
NACDL Annual State Criminal Justice Network Conference: Every year, NACDL brings together advocates from around the country for our annual State Criminal Justice Network Conference. This conference offers participants the opportunity to hear from experts on state criminal justice reform and the opportunity to network of like-minded advocates.

Champion of State Criminal Justice Reform Award: The NACDL Champion of State Criminal Justice Reform Award recognizes an individual or group whose exceptional efforts have led to positive changes to reform a state criminal justice system. The award is presented each year at NACDL's Annual State Criminal Justice Network Conference.
Award Nomination Guidelines and Past Recipients
---

Resources

NACDL State Advocacy Resources: See how NACDL can assist you in your legislative and advocacy efforts!
State Legislative Victories: Each year, NACDL's goal is to highlight the various legislative victories in numerous jurisdictions.

Grassroots Mobilization: Find advocacy tools, guides, and services to get in contact and build relationships with your elected officials.

State-Level Reports: A compilation of reports which focus on state-level policies across the country.

Electronic Recording Project: Find statutes, legislation, and case law on the electronic recording of custodial interrogations in each state.
Explore keywords to find information