Page Hero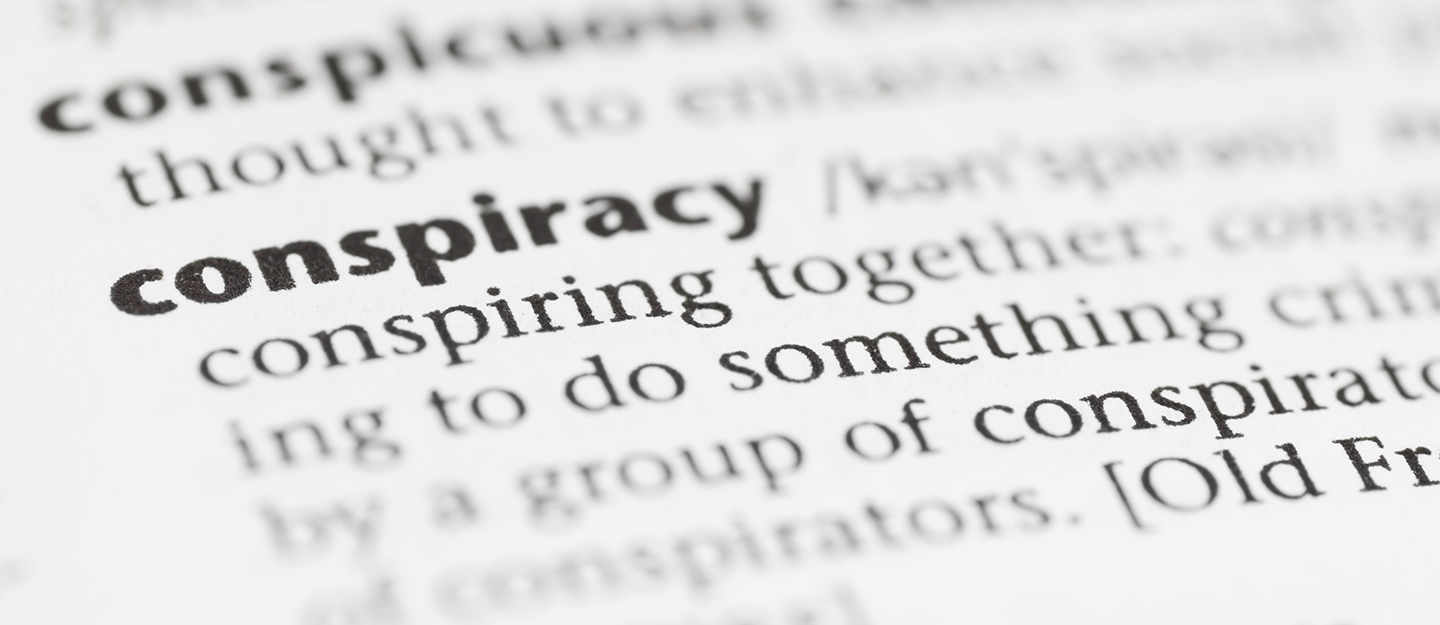 Conspiracy
NACDL is actively working on reform in the area of conspiracy law. Currently, the federal criminal code has a number of conspiracy provisions, but the provision to defraud the United States, 18 U.S.C. § 371, is especially worrisome. It has been interpreted to include almost any effort to interfere with a function of the federal government through deceit. NACDL is working to reform this vague provision, and other aspects of criminal conspiracy law, to ensure only those truly deserving of punishment are swept up in its net.
Adding to the concerns raised by the amorphous federal criminal conspiracy statute, the U.S. Supreme Court held in Pinkerton v. United States that a conspirator is criminally liable for the foreseeable substantive crimes of his co-conspirators in furtherance of the conspiracy, even if the conspirator himself played no part in the substantive offense and did not intend that it occur. This is the only case in the federal system that creates a common-law, judge-made theory of criminal liability. NACDL advocates that the basis for a criminal conviction should not be based on the sole decree of federal judges, but on careful legislative judgement. Read the full Pinkerton decision.
Federal Criminal Conspiracy Statute
§ 371. Conspiracy to commit offense or to defraud United States
If two or more persons conspire either to commit any offense against the United States, or to defraud the United States, or any agency thereof in any manner or for any purpose, and one or more of such persons do any act to effect the object of the conspiracy, each shall be fined under this title or imprisoned not more than five years, or both.

If, however, the offense, the commission of which is the object of the conspiracy, is a misdemeanor only, the punishment for such conspiracy shall not exceed the maximum punishment provided for such misdemeanor.
Programming
Webcast CLE - Criminal Conspiracy: Challenging the Prosecutor's Darling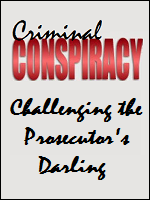 This 90-minute program will introduce the major evidentiary, elemental, and constitutional challenges that criminal defense attorneys face when their clients are charged with conspiracy in a federal case. It will also provide you with arguments and sources you can use to address these difficult cases. To provide context, the program will also provide a short introduction to conspiracy law, a history of the law, and proposals for reform. Purchase the DVD today!
NACDL Amicus Briefs
Mehanna v. United States, 1st Circuit, No. 12-1461; decision below, Criminal Action No. 09-10017-GAO, 2011 WL 3652524 (D. Mass. Aug. 19, 2011), brief filed 12/26/12. Conspiracy—Material Support—First Amendment---Petrozziello---Dellosantos. Amicus curiae brief of the National Association of Criminal Defense Lawyers in support of Appellant Tarek Mehanna and reversal of his conviction. Argument: "The district court misapplied First Circuit and United States Supreme Court conspiracy law. Moreover, these errors go not only to the heart of the substantive criminal law, but also to the First Amendment's protection. From the scope of the indictment, through the court's evidentiary rulings [admission of inflammatory evidence], and finally, its instructions, the result was a prosecution that effectively criminalized unpopular thought and expression unmoored from criminal conduct." Authors: Nancy Gertner, Professor of Law at Harvard Law School, Cambridge, MA; David M. Porter, Sacramento, CA.; Steven R. Morrison, Assistant Professor at University of North Dakota School of Law, Grand Forks, ND.
Smith v. United States, U.S. Sup. Ct., No. 11-8976, case below 651 F3d 30, brief filed 8/27/12. Conspiracy—Defenses—Burden of Proof—Mens Rea. Amicus curiae brief of the National Association of Criminal Defense Lawyers. Argument: A defendant's withdrawal from a conspiracy during the statute of limitations period negates an element of a conspiracy charge such that, once a defendant meets his burden of production that he did withdraw, the burden of proof rests with the government to prove beyond a reasonable doubt that he was a member of the conspiracy during the relevant period. The requirement that the prosecution prove the defendant's guilt beyond a reasonable doubt is a defendant's foremost safeguard against a wrongful conviction. The defendant's withdrawal defense negated the "participation" element of the conspiracy, and relieving prosecutors of their burden to prove a defendant's mental state substantially undermines the fairness of the trial by diluting one of the most important protections against wrongful convictions. Authors: Timothy P. O'Toole and Jeffrey Hahn, Miller & Chevalier, Chartered, Washington, DC.
Letters & Testimony
Discussion of the federal conspiracy statute in the context of federal criminal code reform – February 28, 2014, Written Testimony of John D. Cline Before the Overcriminalization Task Force of the House Judiciary Committee
Discussion of changes to the federal conspiracy statute proposed by H.R. 1823, the Criminal Code Modernization and Simplification Act of 2011 – December 9, 2011, NACDL Letter on H.R. 1823, the "Criminal Code Modernization and Simplification Act of 2011"
Discussion of the relationship between mandatory minimums and conspiracy - May 27, 2010, Written Statement of NACDL President Cynthia Hujar Orr Before the United States Sentencing Commission on "Mandatory Minimum Sentencing Provisions Under Federal Law"
Other Resources on Conspiracy
NACDL Board Resolution Adopting a Conspiracy Law Policy, April 19, 2015
NACDL Subcommittee on Conspiracy Law Reform, Criminal Conspiracy: Position Paper and Proposals for Reform, April 19, 2015
Josephine Sandler Nelson, The Intracorporate Conspiracy Trap, 36 Cardozo Law Review 969 (2015).
Emily Bolles & William Hornbeck, Federal Criminal Conspiracy, 51 Am. Crim. L. Rev. 1181 (Fall 2014) (providing a primer on the state of federal criminal conspiracy law). [Available on Westlaw]
Steven R. Morrison, Requiring Proof of Conspiratorial Dangerousness, 88 Tul. L. Rev. 483 (2014).
Steven R. Morrison, The System of Modern Criminal Conspiracy, 63 Cath. U. L. Rev. 371 (2014).
Benjamin Levin, American Gangsters: RICO, Criminal Syndicates, and Conspiracy Law as Market Control, Harvard CR-CL, Vol. 48, No. 1, p. 105 (2013).
Steven R. Morrison, Conspiracy Law's Threat to Free Speech, 15 U. Pa. J. Const. L. 865 (2013).
Martin H. Redish & Michael J.T. Downey, Criminal Conspiracy As Free Expression, 76 Alb. L. Rev. 697 (2013) (discussing and proposing a solution to address the conflict between the punishment of criminal conspiracy and the protections of the First Amendment). [Available on Westlaw]
Alex Kreit, Vicarious Criminal Liability and the Constitutional Dimensions of Pinkerton, 57 Am. U. L. Rev. 585 (2008) (examination of the Pinkerton doctrine and its implications for other areas of criminal law).
Christopher B. Mueller, The Federal Coconspirator Exception: Action, Assertion, and Hearsay, 12 Hofstra L. Rev. 323 (1984) (outlining problems with and suggesting reforms to the coconspirator hearsay exception as currently applied).
Pinkerton v. United States, 328 U.S. 640 (1946) (holding that a conspirator may be held liable for criminal offenses committed by a co-conspirator that are within the scope of the conspiracy, are in furtherance of it, and are reasonably foreseeable as a necessary or natural consequence of the conspiracy). [PDF]
Explore keywords to find information