---
The deadline to submit candidacy petitions is June 18, 2020 at 5:00 pm ET.
---
NACDL conducts annual elections for various officer and Board positions. Each year, NACDL elects approximately one third of the Board of Directors. Directors serve three-year terms and may serve two consecutive full terms. Each year NACDL also elects a Secretary, Second and First Vice President, and President Elect. After a one-year term, the President Elect automatically becomes President. Finally, NACDL elects a Treasurer to a two-year term every other year. The Treasurer is ineligible to run for any Board or Director office during that term.
Periodically NACDL conducts special elections to fill positions left vacant.All elections and election candidates are subject to the provisions of the NACDL bylaws regarding elections and to the board-adopted standing board policy on elections.
NACDL General 2020 Election
NACDL's general 2020 election will soon be underway. In 2020, NACDL will elect nine members of the Board of Directors, in addition to a President-Elect, First Vice President, Second Vice President, Treasurer, and Secretary.
Nominating Committee Candidates
Petition
Candidates interested in running by petition must submit petitions by June 18, 2020 at 5:00 pm.
Learn More or Download a Petition
Continue reading below
Coronavirus Resources
NACDL to Focus on Service and Support for Members, Clients, and Community Throughout Virus Emergency
Learn More
Explore keywords to find information
This is a sponsored ad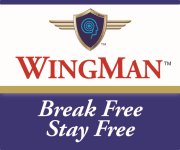 WingMan Technology
Generating Qualified Leads for NACDL Attorneys