Page Hero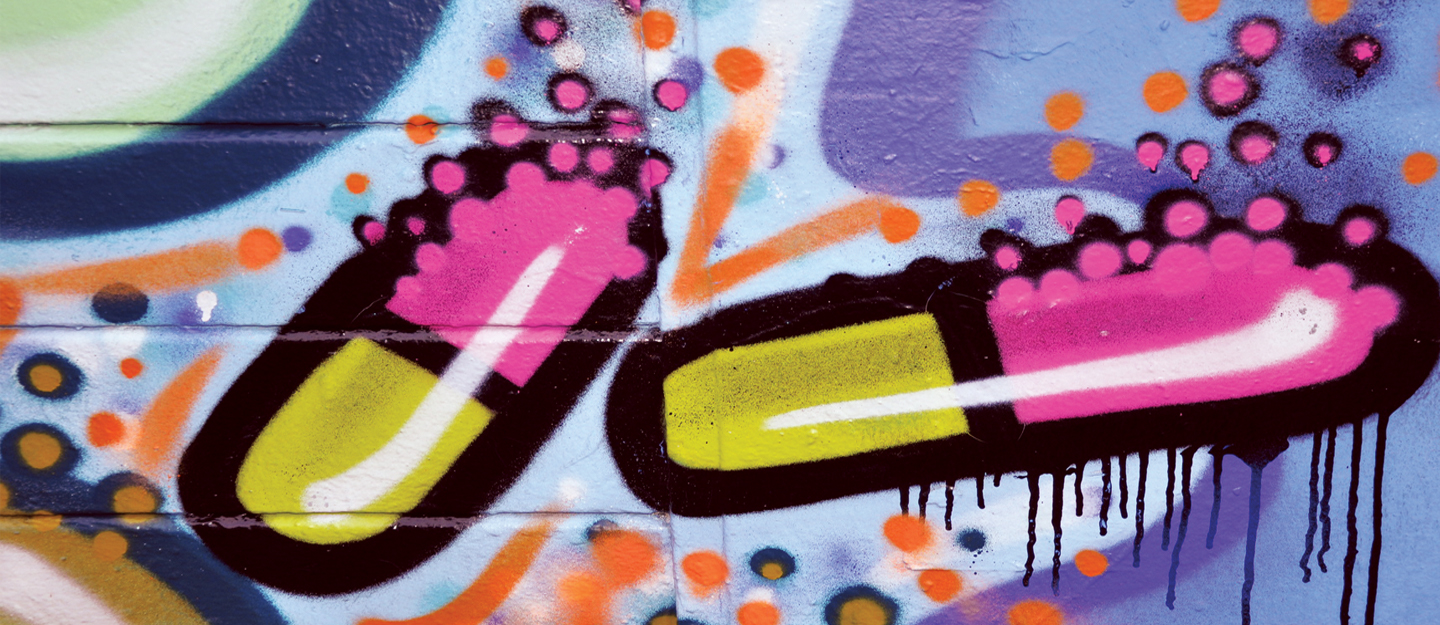 Drug Law Reform
NACDL calls upon the federal and state governments to end the War on Drugs by declaring all drug use to be a health rather than a criminal problem and immediately repeal all laws criminalizing the possession, use and delivery of controlled substances. NACDL fights the discriminatory enforcement and disproportionate impact of drug laws on marginalized communities.
State Reform Drug Overdose Homicide Additional Resources on Drug Law Reform
The United States constitutes less than 5% of the world's population, yet its prisons house 25% of the worldwide prison population. This phenomenon is due largely to the War on Drugs. First declared in the 1970s, the War on Drugs sought to combat the illegal drug trade in the U.S. through policies intended to discourage distribution and consumption of illegal drugs. However, the War on Drugs and the harsh sentencing policies that followed swelled our prison population and disproportionately targeted communities of color. The number of Americans imprisoned for violating drug laws increased from roughly 41,000 to 453,000 between 1980 to 2017 (The Sentencing Project, Factsheet: Trends in U.S. Corrections).
In recent years, many have begun to recognize that the War on Drugs has failed. States are legalizing the medical and recreational use of marijuana and decriminalizing marijuana and other drugs. Congress passed the Fair Sentencing Act of 2010, which reduced the racially discriminatory crack-to-powder drug quantity ratio from 100:1 to 18:1. The First Step Act in 2018 made the Fair Sentencing Act retroactive, applying the law to 3,000 people who were convicted of crack offenses before the law went into effect in 2010. And recently Members of Congress have introduced legislation to end federal marijuana prohibition.
In November 2000, NACDL passed a Resolution of the Board of Directors of the National Association of Criminal Defense Lawyers Calling for an End to the War on Drugs.
State Drug Law Reform
Recognizing the impact of the failed War on Drugs, many states have taken action in the legislature and on the ballot to change outdated drug policies. In the November 2022 election, measures to legalize the personal use, possession, and retail sale of adult use cannabis were approved in both Maryland and Missouri.
As of November 2022, thirty-one states and Washington D.C. have decriminalized simple possession of marijuana. Thirty-seven states and Washington, D.C. have legalized medical marijuana, and nineteen states and Washington, D.C. have legalized recreational marijuana for adults. Find more information on existing state cannabis laws.
Consider joining NACDL's State Criminal Justice Network (SCJN) to exchange information, share resources, and develop strategies for promoting a justice system that prioritizes health and safety over criminalization.
State Criminal Justice Network
---
Drug Overdose Homicide
As opioid-related deaths continue to devastate communities across the country, there is a growing number of law enforcement agencies and prosecutors who are choosing to treat these accidental overdose deaths as homicides. These decisions raise serious policy questions about how resources are utilized, the effectiveness of these practices in curbing opioid related deaths, and how communities view and treat substance use.
Drug Overdose Homicide laws seek to hold drug distributors criminally responsible for overdose deaths. Believed to target major drug traffickers, these laws are actually resulting in friends, family members, romantic partners, and co-users of overdose victims being charged for their death. According to a 2017 report by the Drug Policy Alliance, individuals charged with or prosecuted for drug-induced homicide increased by over 300 percent in six years, from 363 reported prosecutions in 2011 to 1,178 in 2016. According to the Health in Justice Action Lab, by 2019, there were 26 new & expanded laws that recast overdose as homicide, murder, or manslaughter. No systematic empirical evidence exists that these laws reduce the distribution of illegal drugs. Rather, they are likely counterproductive by discouraging people in crisis from calling 9-1-1 for fear of being charged with homicide, thereby increasing the likelihood of overdose deaths.
Personal Stories
Drug Overdose Homicide Resources
Drug Law Media Items
An Introduction to the Cannabis Justice Initiative [Engage & Exchange Discussion Series]
The Fight for Equitable Cannabis Reform

Since the onset of the war on drugs, cannabis prohibition has carried devastating consequences for communities of color. In the past decade alone, despite similar usage rates, Black Americans across the country have been 3.6 times more likely to be arrested for cannabis possession than white Americans. Cannabis criminalization has also been used to justify an increase in police surveillance, expanding the overall scope of policing and diverting scarce resources away from education and valuable social services. Today, lawmakers are beginning to rethink these practices, instead introducing new policies advancing legalization, decriminalization, retroactive expungement and resentencing, and community reinvestment.

Sarah Gersten, Executive Director, Last Prisoner Project
Chelsea Higgs Wise, Executive Director, Marijuana Justice Virginia
Ean Seeb, Special Advisor on Cannabis, State of Colorado
Moderated by: Maritza Perez, Director of the Office of National Affairs, Drug Policy Alliance


Understanding and Challenging the Law: Pennsylvania DDRD Statute Decoded

Presented by Brian McNeil, Appellate Public Defender and Intern Coordinator, York County (PA) Public Defender's Office.

Defending Drug Overdose Homicides in Pennsylvania
November 6, 2019 | Harrisburg, PA
Explore keywords to find information