The Champion
NACDL's renowned journal, The Champion magazine, offers timely, informative articles written for and by criminal defense lawyers, featuring the latest developments in search and seizure laws, DUI/DWI, grand jury proceedings, habeas, the exclusionary rule, death penalty, RICO, federal sentencing guidelines, forfeiture, white collar crime, and more. The Champion is published ten times per year.
It is a highly valued NACDL member benefit, only available for NACDL members.
Current Issue
March 2020
What should attorneys do when faced with the government's subpoena and seizure of client files?
Explore keywords to find information
This is a sponsored ad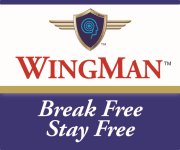 WingMan Technology
Generating Qualified Leads for NACDL Attorneys