Brief filed: 12/26/2012
Documents
Mehanna v. United States
1st Circuit Court of Appeals; Case No. 12-1461
Prior Decision
Decision below, Criminal Action No. 09-10017-GAO, 2011 WL 3652524 (D. Mass. Aug. 19, 2011).
Argument(s)
"The district court misapplied First Circuit and United States Supreme Court conspiracy law. Moreover, these errors go not only to the heart of the substantive criminal law, but also to the First Amendment's protection. From the scope of the indictment, through the court's evidentiary rulings [admission of inflammatory evidence], and finally, its instructions, the result was a prosecution that effectively criminalized unpopular thought and expression unmoored from criminal conduct."
This is a sponsored ad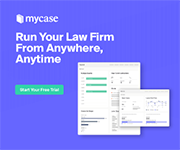 MyCase
Manage Your Law Firm All in One Place
Author(s)
Nancy Gertner, Professor of Law at Harvard Law School, Cambridge, MA; David M. Porter, Sacramento, CA.; Steven R. Morrison, Assistant Professor at University of North Dakota School of Law, Grand Forks, ND.