Brief filed: 06/08/2015
Documents
Ocasio v. United States
United States Supreme Court; Case No. 14-361
Prior Decision
Decision below 750 F.3d 399 (4th Cir. 2014).
Argument(s)
A Hobbs Act conspiracy charge requires proof of an agreement to obtain property from a third party. The unambiguous meaning of the text enacted by Congress delineates the outer bounds of the Hobbs Act offense. The Court should not construe the Hobbs Act to intrude upon areas traditionally reserved to state law.
This is a sponsored ad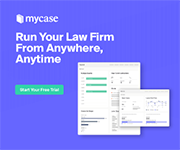 MyCase
Manage Your Law Firm All in One Place
Author(s)
Andrew J. Pincus and Jeffrey H. Redfern, Mayer Brown LLP, Washington, DC; Jonathan Hacker, Washington, DC.