On this page, you can register for upcoming discussions in the series, provide suggestions for future discussions and watch past videos.
Race + Prosecution
Prosecutors play a significant role in determining the trajectory of individual cases and shaping system-wide outcomes in the criminal legal system. On Wednesday, September 22nd at 4:00pm ET (1:00pm PT), NACDL partnered with Fair & Just Prosecution to host a discussion about racial disparities in prosecution, how to reduce these disparities, and ways to center racial equity in prosecutorial reform efforts. The discussion featured Professor Angela J. Davis, Distinguished Professor of Law, American University Washington College of Law (moderator); Akhi Johnson, Acting Director, Reshaping Prosecution, Vera Institute of Justice; and Wesley Caines, Chief of Staff at The Bronx Defenders. The recording of the webinar is forthcoming and will be available on this page after it is published.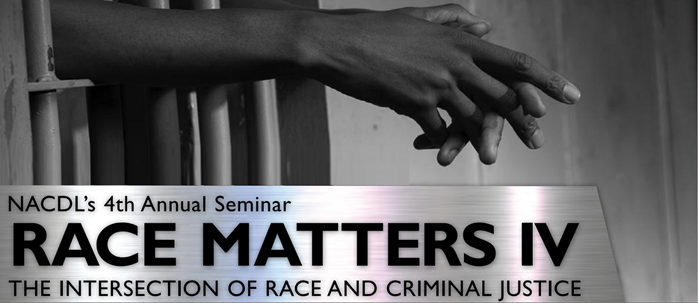 Learn More About NACDL's Work on Racial Disparities
Read more from the Race Issue Explore The Champion
About the Speakers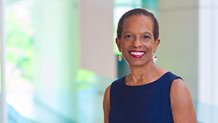 Angela J. Davis is a Distinguished Professor of Law at the American University Washington College of Law where she teaches Criminal Law, Criminal Procedure, and Criminal Defense: Theory and Practice. Professor Davis has been a Visiting Professor at George Washington University Law School and Georgetown University Law Center. She has served on the adjunct faculty at George Washington, Georgetown, and Harvard Law Schools. Professor Davis is the author of Arbitrary Justice: The Power of the American Prosecutor (Oxford University Press, 2007), the editor of Policing the Black Man: Arrest, Prosecution and Imprisonment (Pantheon, 2017),the co-editor of Trial Stories (with Professor Michael E. Tigar) (Foundation Press, 2007), and the co-author of Criminal Law (with Professor Katheryn Russell-Brown) (Sage Publications, 2015) and the 8th edition of Basic Criminal Procedure (with Professors Stephen Saltzburg and Daniel Capra) (Thomson West, 2021). Professor Davis' other publications include articles and book chapters on prosecutorial discretion and racism in the criminal justice system. She received the Washington College of Law's Pauline Ruyle Moore award for scholarly contribution in the area of public law in 2000 and 2009, the American University Faculty Award for Outstanding Teaching in a Full-Time Appointment in 2002, the American University Faculty Award for Outstanding Scholarship in 2009, and the American University Scholar/Teacher of the Year Award in 2015. Professor Davis' book Arbitrary Justice won the Association of American Publishers 2007 Professional and Scholarly Publishing Division Award for Excellence in the Law and Legal Studies Division. She was awarded a Soros Senior Justice Fellowship in 2004. Professor Davis served as the Executive Director of the National Rainbow Coalition from 1994 - 1995. From 1991 - 1994, she was the Director of the Public Defender Service for the District of Columbia ("PDS"). She also served as the Deputy Director from 1988 – 1991 and as a staff attorney at PDS from 1982 – 1988. Professor Davis is a former law clerk of the Honorable Theodore R. Newman of the District of Columbia Court of Appeals. She is a graduate of Howard University and Harvard Law School.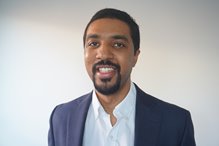 Akhi Johnson leads a team that works with elected prosecutors across the country to end mass incarceration, address racial disparities, and make their offices more accountable to the communities they serve. He joined Vera in January 2019, after serving for five years as an Assistant United States Attorney in Washington, DC. As an Assistant United States Attorney, Akhi handled both local and federal crimes and tried more than 40 cases. Akhi was a senior sex offense and domestic violence prosecutor focused on local domestic violence crimes and sex offenses involving children and adults. Akhi volunteered with community based prosecution programs designed to build positive relationships between citizens and law enforcement, and also taught a gender based violence course in Indonesia for Pakistani prosecutors and police officers.
Prior to joining the U.S. Attorney's Office, Akhi clerked on the District of Columbia Superior Court and worked as a litigation associate in Jones Day's Los Angeles Office. Akhi holds a JD from Georgetown Law, where he participated in the Street Law Clinic and taught criminal law in a D.C. public high school. He also holds a BA in Communications from the University of Southern of California.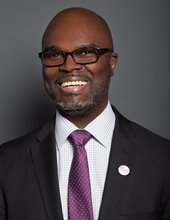 Wesley Caines is a graduate of Bard College and New York Theological Seminary. His life's journey has enriched him with a perspective on the importance of human connection and community engagement. Wes is a frequent speaker at colleges and universities as well as on panels and in conferences across the country on his exceptional personal journey and how it informs his work in criminal justice reform.
As Chief of Staff, at The Bronx Defenders, Wes spearheads the organization's systemic reform efforts which includes overseeing the policy, impact litigation, strategic communications and community organizing teams. Prior to his current role, he was Director of Reentry & Community Engagement, roles which allowed him to work closely with directly impacted communities in understanding and developing strategies to overcome barriers that perpetually punish those ensnared in government systems.
Before joining The Bronx Defenders, Wes worked at Brooklyn Defender Services and launched the Records Accuracy Project which utilized local area law students to identify and correct RAP (records of arrest and prosecution) sheet errors. To date, he has trained nearly 50 law students in the complex world of reentry and reentry policy work. Wes sits on the boards of the New York Civil Liberties Union, the Correctional Association of New York, Inside Change, Brooklyn Community Bail Fund, and Network Support Services, Inc.--leveraging his expertise in the furtherance of helping those who are economically and socially disadvantaged to improve their systems involvement outcomes. Wes is a member of the New York City Bar, Reentry Subcommittee, a former member of the American Bar Association, Criminal Justice Section, and a founding member of the National Justice Impacted Bar Association. Wes' life goal is the empowerment of underserved and marginalized communities as they become creative self-advocates who challenge policy-makers' notion of the social contract.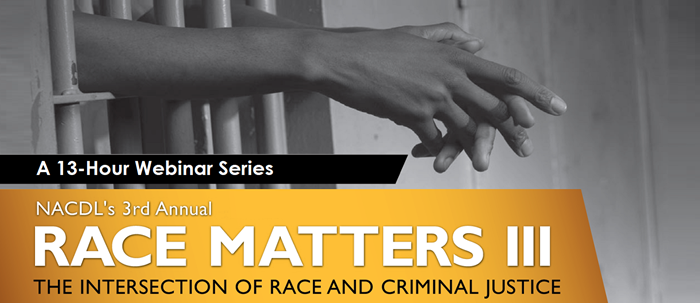 Program-Related Resources
Ramsey County Attorney, police leaders announce plans to reduce non-public-safety traffic stops, Office of the Ramsey County Attorney, September 2021.

The Rage of Innocence: How America Criminalizes Black Youth, Kristin Henning, September 2021.

The Case for a Presidential Task Force on 21st Century Prosecution, Fair and Just Prosecution, August 2021.

Race and Prosecutorial Diversion: What we know and what can be done, Florida International University and Loyola University Chicago, July 2021.

Racial Disparities and Prosecutorial Discretion: An analysis of felony cases accepted for prosecution by the Denver District Attorney's Office in the City and County of Denver, University of Denver Colorado Evaluation and Action Lab, March 2021.

A Smarter Approach to Measuring Prosecutorial Success by Anthony Thompson and Miriam Krinsky, Law 360, 2020.

21 Principles for 21st Century Prosecutors, Fair and Just Prosecution, Brennan Center for Justice, and The Justice Collaborative, 2018.

Blueprint for Police Accountability and Reform: A New Vision for Policing and the Justice System, Fair and Just Prosecution.

Prosecutorial Performance Indicators, Florida International University and Loyola University Chicago.

The Prosecutor's Ethical Duty to End Mass Incarceration, Angela J. Davis, 2016.

Arbitrary Justice: The Power of the American Prosecutor, Angela J. Davis, 2009.