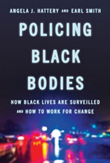 The issues of racial bias and racial disparity are pervasive in the criminal legal system. One of the most pronounced is in the disproportionate impacts of race on pretrial practices. While the exact numbers vary from state to state and county to county, there are significant, persistent disparities in how Black and white individuals are treated in the early stages of a criminal case. From who is arrested and who is given a citation, to who is released on bail and who is detained, Black defendants fare far worse than their white peers. Risk assessment tools, hailed by many as a means to combat these unjust disparities, may in fact only exacerbate and entrench systemic inequities. With those detained pretrial more likely to plead guilty, be sentenced to incarceration, and receive longer jail and prison terms than their peers who remain at liberty, pretrial decision can define the entire trajectory of a case and of the future of the person who stands accused.
Join us on July 14th for a virtual discussion with sociologists Angela Hattery and Earl Smith, co-authors of Policing Black Bodies: How Black Lives are Surveilled and How to Work for Change; Cherise Fanno Burdeen, Executive Partner at the Pretrial Justice Institute; and Vincent Southerland, Executive Director of NYU Law's Center on Race, Inequality, and the Law, for an important discussion on the ways in which systemic racism manifests itself in the pretrial process and how we can work towards change. This discussion will be moderated by Robert Patillo.
Date: Tuesday, July 14, 2020
Time: 4:00 pm to 5:30 pm EST
Cost: Free
Registration is Required
---
Policing Black Bodies Part I featured a virtual discussion with sociologists Angela Hattery and Earl Smith, co-authors of Policing Black Bodies: How Black Lives are Surveilled and How to Work for Change. Moderated by civil rights attorney Robert Patillo, the 90-minute conversation examined the ways in which the chattel slavery system of America's early history manifests itself in the variety of ways in which Black people are literally and symbolically policed today. A recording of the program will be available on this page shortly.
Resources from Policing Black Bodies Part I:
Powerpoint
White Privilege: Unpacking the Invisible Knapsack: by Peggy McIntosh
---
About the Presenters
Cherise Fanno Burdeen has spent more than 20 years working to improve public safety policies and practices across the country. After earning a bachelor's in public administration from Miami University (Ohio) and a master's in criminal justice from Indiana University, she began her career with the DOJ's National Institute of Justice. After fieldwork that included time with the Safer Foundation in Chicago and post-9/11 federal service with the Department of Homeland Security, Cherise joined PJI.
Since 2006, Cherise has developed innovative strategies to raise awareness of pretrial justice issues, amassed a broad constituency of criminal justice stakeholder groups, provided technical assistance and training on policy reforms, and engaged in communications and media efforts. She has extensive experience with strategic planning, initiative management, and change efforts across the criminal justice system. She serves as an issue expert for legal and correctional professionals, national and community advocates, the media, influencers, and artists.
Continue reading below
Coronavirus Resources
NACDL to Focus on Service and Support for Members, Clients, and Community Throughout Virus Emergency
Learn More

Angela Hattery, Ph.D., is incoming Co-Director of the newly funded Center for the Study and Prevention of Gender Based Violence at the University of Delaware. As a sociologist, she is interested in the ways in which social structures and social inequality impact life chances and the ability to thrive. She is the author of 11 books, most recently, Gender, Power, and Violence: Responding to Sexual and Intimate Partner Violence Today (2019), and more than 50 book chapters and peer reviewed articles. Her most current research focuses on the relationships between inmates and staff in solitary confinement units.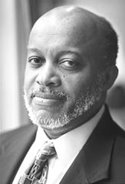 Earl Smith, is Emeritus Professor of American Ethnic Studies and Sociology at Wake Forest University. He currently teaches classes in Sociology, African and African American Studies, and Women and Gender Studies at George Mason University. He earned his PhD in Social Anthropology from the University of Connecticut. His teaching and research focuses on urban sociology, sociology of sport, criminal justice, and race. He is the author of 11 books as well as dozens of book chapters and peer reviewed articles. His book Race, Sport and the American Dream, which has been published in 3 editions, examines structural racism in the sports world. On a regular basis he is consulted as an expert by the New York Times, USA Today, and a variety of other news outlets. He teaches courses on race and ethnicity, social problems, and race, gender, sexuality and sport.
A graduate of Clark Atlanta University and Chicago-Kent College of Law, Attorney Robert Hillard Patillo, II is a lifelong civil and human rights activist. He is entirely dedicated to serving the poor and underprivileged. As an activist, Patillo has led workers on organization campaigns to petition for better wages, worked to integrate segregated organizations, and assisted discriminated workers against celebrity Chef Paula Deen while working with Reverend Jesse Jackson and the Rainbow/PUSH Coalition.
An experienced political strategist, has Patillo worked for over a 15 year on political campaigns on the local, state and national level. Patillo is currently a talk radio host on CBS Radio/ENTERCOM Radio and is a highly sought after political commentator and national speaker. Patillo has been featured in articles in the New York Times, Huffington Post and Politico Magazine to name a few is a frequent guest on cable news networks including Fox News, CNN, News One Now, One America News Network and Russia Today. Patillo currently is the chief attorney at The Patillo Law Group, LLC, "A Christian Centered Law Practice" focusing on civil rights law.
Vincent M. Southerland joined the Center on Race, Inequality, and the Law as its inaugural Executive Director in February 2017. He has dedicated his career to advancing racial justice and civil rights. Vincent comes to NYU Law after serving as an Assistant Federal Public Defender with the Federal Defenders for the Southern District of New York since 2015. Prior to his time at the Federal Defenders, Vincent spent seven years at the NAACP Legal Defense and Educational Fund, Inc. (LDF), where he was a Senior Counsel. While at LDF, he engaged in litigation and advocacy at the intersection of race and criminal justice, including the successful representation of people sentenced to death across the American South and children sentenced to life imprisonment without parole. He also led LDF's advocacy efforts around race and policing, and was lead counsel in school desegregation and employment discrimination matters. Vincent previously served as a staff attorney at The Bronx Defenders, and an E. Barrett Prettyman Fellow at Georgetown University Law Center. He began his career as a law clerk to the Honorable Theodore McKee, Judge of the United States Court of Appeals for the Third Circuit, and the Honorable Louis H. Pollak, of the United States District Court for the Eastern District of Pennsylvania. Vincent holds an LLM from Georgetown University Law Center, received his JD from Temple University School of Law and his BA from the University of Connecticut. He serves on the boards of The Bail Project and the Federal Defenders of New York.
---
Learn More About NACDL's Work on Racial Disparities
This is a sponsored ad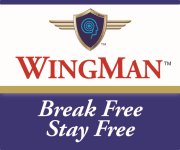 WingMan Technology
Generating Qualified Leads for NACDL Attorneys