;
Lisa Wayne, Past President of NACDL and the current President of the NACDL Foundation for Criminal Justice, moderates a discussion around Brave New Films' recently released documentary Racially Charged: America's Misdemeanor Problem. This short film traces America's modern misdemeanor system back to the post-civil war period, unpacking the criminalization of certain conduct as a means for social and economic control over Black Americans. Panelists include Bernice Corley, Executive Director of the Indiana Public Defender Council, and Alexandra Natapoff, the Lee S. Kreindler Professor of Law at Harvard Law School and author of Punishment Without Crime: How Our Massive Misdemeanor System Traps the Innocent and Makes America More Unequal.
Related Resources
Speakers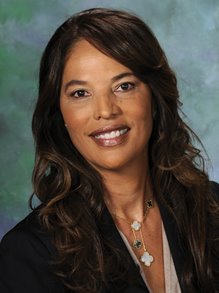 NACDL Past President Lisa Monet Wayne is an attorney in private practice in both state and federal courts around the country. She handles serious felonies and complex civil litigation including numerous high profile cases. Previously, Wayne was a Colorado State Public Defender for 13 years where she served as office head, training director, and senior trial attorney. She lectures nationally with NACDL, NCDC, NITA, ABA, ATLA and various other organizations. Wayne is currently an adjunct law professor at the University of Colorado where she teaches Trial advocacy, and she serves on faculty at the Trial Practice Institute at Harvard Law School, The National Criminal Defense College, and Cardozo Law School. She serves as a legal analyst for various media outlets including ABC, CNN and Fox News and continues to be an advocate in all venues of the media addressing important issues confronting the criminally accused. In 2005, Wayne was honored with the Robert J. Heeney Award, NACDL's most prestigious recognition.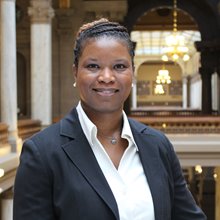 Bernice A. N. Corley is the Executive Director. As Executive director she assist in the managing of the agency and carrying out the policies established by the Board of Directors. Prior to joining the Public Defender Council, Ms. Corley served four years as General Counsel at the Department of Education and also served as legal counsel for both the Indiana Senate and Indiana House of Representatives. Her career includes clerking for Hon. Carr Darden. Ms. Corley served as a Marion County Public Defender Agency as trial counsel as well as appellate counsel.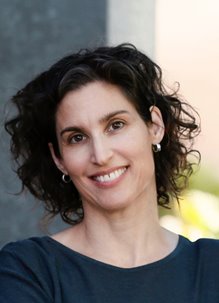 Alexandra Natapoff is an award-winning legal scholar and criminal justice expert. She writes about criminal courts, public defense, plea bargaining, wrongful convictions, and race and inequality in the criminal system. Her book Punishment Without Crime: How Our Massive Misdemeanor System Traps the Innocent and Makes America More Unequal (Basic Books) reveals the powerful influence that misdemeanors exert over the U.S. criminal system. Her book Snitching: Criminal Informants and the Erosion of American Justice (NYU Press), won the ABA Silver Gavel Award Honorable Mention for Books: her original work on criminal informants has made her an international expert.
Professor Natapoff is a 2016 Guggenheim Fellow, a member of the American Law Institute, and a graduate of Yale University and Stanford Law School. She has testified before Congress and numerous state legislative bodies; she has helped draft state and federal legislation; her work appears frequently in judicial opinions as well as the national media. Prior to joining the academy, she served as an Assistant Federal Public Defender in Baltimore, Maryland.