;
A discussion with Matthew Clair, PhD of Stanford University as we dissect his recent book Privilege and Punishment: How Race and Class Matter in Criminal Court (Published by Princeton University Press, November 2020), moderated by Travis County Chief Public Defender Adeola Ogunkeyede and joined by Porsha-Shaf'on Venable, Supervising Attorney at the Bronx Defenders and Director of Membership for the Black Public Defender's Association.
Related Resources
Speakers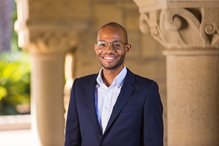 Matthew Clair, Ph. D is an Assistant Professor in the Department of Sociology and (by courtesy) the Law School at Stanford University. His research broadly examines the law, race, culture, and inequality. His recent book Privilege and Punishment: How Race and Class Matter in Criminal Court examines how race and class injustices in the Boston criminal courts are perpetuated through the attorney-client relationship. Dr. Clair's research and writing has been published or is forthcoming in Criminology, Social Forces, California Law Review, The Nation, Boston Review, and other scientific and popular outlets. He has received funding from the National Science Foundation and awards from the American Sociological Association, the American Society of Criminology, the Law & Society Association, and the Society for the Study of Social Problems.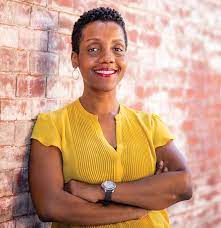 Adeloa Ogunkeyede is the Chief Public Defender for Travis County, Texas. She inaugurated the role, building out the office's holistic practice from the ground up. Ms. Ogunkeyede previously served as the inaugural director for the Civil Rights & Racial Justice Program (CRRJ) at the Legal Aid Justice Center in Virginia. Under Ms. Ogunkeyede's leadership, CRRJ worked to reform the criminal legal system's over-reliance on incarceration and perpetuation of racial inequity through a strategic mix of community organizing, local and statewide policy advocacy, and impact litigation. Prior to her work in Virginia, Ms. Ogunkeyede was the director of staff development and litigation supervisor of the criminal practice at The Bronx Defenders, where she began her career as a staff attorney.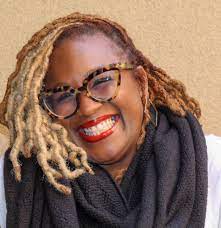 Porsha-Shaf'on Venable: Born, raised and still residing in the Bronx. Porsha-Shaf'on received her J.D. from California Western School of Law and her MSW from New York University School of Social Work. She initially worked at Bronx Defenders as a Forensic Social Worker. During Law school, she returned to Bronx Defenders as a Law Clerk and after law school, she was a Staff Attorney in the criminal defense practice, the Adolescent Defense Project and a Team Leader. In 2017, she joined the Neighborhood Defender Service of Harlem as a staff attorney. In October 2017, she returned to the Bronx Defenders for the fourth time in her career. She is currently a supervising attorney.