;
As Michelle Alexander observed in The New Jim Crow, "It is legal today to discriminate against individuals with criminal records in nearly all the ways that it was once legal to discriminate against African Americans. Once you're labeled a felon, the old forms of discrimination, housing discrimination, denial of the right to vote, denial of education opportunity, denial of food stamps and other public benefits, and exclusion from jury service—are suddenly legal."
Much like the Jim Crow Laws that relegated African Americans to a permanent and multi-generational underclass, collateral consequences stemming from criminal convictions have decimated entire communities. The vast array of consequences imposed on those with criminal records has hit communities of color the hardest, largely due to disproportionate policing and prosecutorial practices within the criminal legal system.
This webinar features Cynthia Roseberry, Deputy Director for the National Policy Advocacy Department for the ACLU (moderator); Rob DeLeon, Vice President of Programs for The Fortune Society; David Singleton, Executive Director for the Ohio Justice & Policy Center; and Quintin Williams, Program Officer for the Gun Violence Prevention and Justice Reform Program at The Joyce Foundation.
Related Resources
Conviction, Imprisonment, and Lost Earnings: How Involvement with the Criminal Justice System Deepens Inequality, The Brennan Center for Justice (September 2020)
Williams, Q., & Rumpf, C., What's After Good?: The Burden of Post-Incarceration Life,

8 J. of Qualitative Crim. Just. & Criminology 3

(2020)
David Singleton, Restoring Humanity by Forgetting the Past,

81 Ohio St. L.J. 6

(2020)
Report to the United Nations on Racial Disparities in the U.S. Criminal Justice System, The Sentencing Project (April 2018)
Collateral Consequences of the War on Drugs, The ACLU (January 2003)
Random Family: Love, Drugs, Trouble, and Coming of Age in the Bronx by Adrian Nicole LeBlanc (

The New Yorker

book review by Anna Altman and Katia Bachko)
Just Mercy by Bryan Stevenson
Halfway Home: Race, Punishment, and the Afterlife of Mass Incarceration by Reuben Jonathan Miller (NPR book review by Ericka Taylor)
Speakers
Cynthia W. Roseberry is the Deputy Director for Policy, Justice Division at the American Civil Liberties Union. At the national ACLU, Ms. Roseberry works to reform the criminal justice system. Focusing on issues like policing, bail reform, clemency, the death penalty, and other criminal justice related matters her work supports ACLU affiliates across the nation.
During the Obama administration, she served as Executive Director of the historic Clemency Project 2014. Often referred to as the nation's largest law firm of nearly 4,000 lawyers, it provided pro bono support to obtain release for nearly 2000 people.
Ms. Roseberry was cited in the Merriam Webster Dictionary when the word decarceration was entered. (Decarceration | Definition of Decarceration by Merriam-Webster (merriam-webster.com))
Ms. Roseberry also served on the Charles Colson Task Force on Federal Corrections, a nine-member, bipartisan, Congressional blue-ribbon panel charged with examining the federal corrections system. The task force released its groundbreaking report Transforming Prisons, Restoring Lives: Final Recommendations of the Charles Colson Task Force on Federal Corrections in January of 2016.
Previously, Ms. Roseberry was the executive director of the Federal Defenders of the Middle District of Georgia, Inc. She has taught advanced criminal procedure and co-taught in the death penalty clinic at DePaul University College of Law in Chicago, where she also founded the misdemeanor clinic. For more than 10 years prior to teaching, she practiced federal and state criminal defense in Georgia.
A founding board member of the Georgia Innocence Project, she was the first African- American female president of the Georgia Association of Criminal Defense Lawyers. She received the 2016 COS Humanitarian Award, the 2017 annual service award from the Alpha Alpha Chapter of Phi Beta Sigma Fraternity, Incorporated and the 2017 Champion of Justice Award from the National Association of Criminal Defense Lawyers.
Ms. Roseberry earned her Bachelor of Science from Wilberforce University in Ohio. She earned her Juris Doctor from Georgia State University College of Law.
A national and international speaker, Ms. Roseberry has presented in nearly every U.S. state in Europe and the former Soviet Union and to a delegation of judges from China. Her TEDx talk, My Father, My Hero, delivered from inside a prison, has been critically acclaimed. See her TEDx talk at http://bit.ly/myfather-myhero.
Rob DeLeon is a non-profit executive and advocate for criminal justice reform with over 16 years of experience. He is the Vice President of Programs at The Fortune Society, an organization which provides individuals involved in the criminal justice system with wrap-around clinical and social services to support community reintegration.
Mr. DeLeon, is formerly incarcerated, he spent 10 years in prison beginning at age 17 at which time he was charged, and ultimately convicted as an adult. Since his release, Mr. DeLeon has leveraged his lived experience to become an active leader in juvenile and criminal justice reform initiatives.
As an advocate and spokesperson, Mr. DeLeon has supported and advised on many social justice issues, including prison and parole reform, fairness in policing practices, access to appropriate health care for incarcerated and formerly incarcerated individuals, and youth and community justice. He has also collaborated with community partners, service providers and government stakeholders on a number of important initiatives including the roll out of Alternatives to Detention for juveniles in the Family Court system, Ban the Box, and Raise the Age.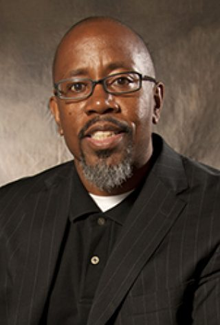 David Singleton received his J.D. from Harvard Law School in 1991, and his A.B. in Economics and Public Policy from Duke University in 1987. Upon graduation from law school, David received a Skadden Fellowship to work at the Legal Action Center for the Homeless in New York City, where he practiced for three years. He then worked as a public defender for seven years, first with the Neighborhood Defender Service of Harlem and then with the Public Defender Service for the District of Columbia. After moving to Cincinnati in the summer of 2001, David practiced at Thompson Hine before joining OJPC as its Executive Director in July 2002. David is also a Professor of Law at Northern Kentucky University's Salmon P. Chase College of Law.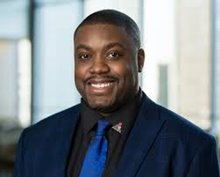 Quintin Williams is a Program Officer at the Joyce Foundation in its Gun Violence Prevention and Justice Reform Program. He is also a Doctoral Candidate in the Department of Sociology at Loyola University Chicago. Quintin has dedicated his academic and professional career to the creation of equitable policies for people with records in Illinois and across the country.