;
In Part I of our discussion on Race and Collateral Consequences, we heard from our featured panelists just how the collateral consequences of a conviction – the specific legal barriers, generalized discrimination, and social stigma – have become more numerous and severe. Much like the Jim Crow Laws that relegated African Americans to a permanent and multi-generational underclass, collateral consequences stemming from criminal conviction can be an individual's most serious punishment, permanently relegating a person to second-class status. In Part II of this discussion, we take a deep dive into how a past criminal conviction can impact an individual's ability to participate in certain industries, e.g. the legal profession, the cannabis industry, and other business and entrepreneurship opportunities.
This webinar features Robert Patillo, Executive Director of the Rainbow PUSH Atlanta Peachtree Street Project (moderator); Kassandra Frederique, Executive Director of Drug Policy Alliance; Kevin Garrett, Fellow at the Texas Jail Project; and Tracey Syphax, Author and Entrepreneur, From the Block to the Boardroom, LLC. Join us for this important discussion and hear from our speakers how over policing and over incarcerating communities of color, and using prior convictions to effectively restrict access to these professional opportunities serves to prevent the accumulation of wealth and power, thus continuing to marginalize these communities.
Related Resources
Speakers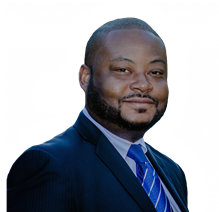 A graduate of Clark Atlanta University and Chicago-Kent College of Law, Attorney Robert Hillard Patillo, II is a lifelong civil and human rights activist. He is entirely dedicated to serving the poor and underprivileged. As an activist, Patillo has led workers on organization campaigns to petition for better wages, worked to integrate segregated organizations, and assisted discriminated workers against celebrity Chef Paula Deen while working with Reverend Jesse Jackson and the Rainbow/PUSH Coalition.
An experienced political strategist, has Patillo worked for over a 15 year on political campaigns on the local, state and national level. Patillo is currently a talk radio host on CBS Radio/ENTERCOM Radio and is a highly sought after political commentator and national speaker. Patillo has been featured in articles in the New York Times, Huffington Post and Politico Magazine to name a few is a frequent guest on cable news networks including Fox News, CNN, News One Now, One America News Network and Russia Today. Patillo currently is the chief attorney at The Patillo Law Group, LLC, "A Christian Centered Law Practice" focusing on civil rights law.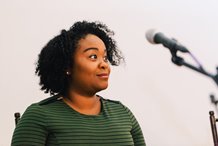 Kassandra Frederique is the executive director of the Drug Policy Alliance, a national nonprofit that works to end the war on drugs—which has disproportionately harmed Black, Latinx, Indigenous, immigrant, and LGBTQ communities—and build alternatives grounded in science, compassion, health, and human rights.
During her time at DPA, Frederique has built and led innovative campaigns around policing, the overdose crisis, and marijuana legalization—each with a consistent racial justice focus. Her advocacy, and all of the Drug Policy Alliance's work, lies at the intersection of health, equity, autonomy, and justice.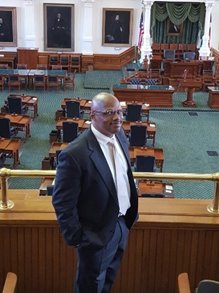 From August 1989 to May 2001, Kevin Garrett, JD served considerable time incarcerated in both county jails and in the Texas Department of Criminal Justice (TDCJ) prison system. While in TDCJ, he saw that individuals needing mental health and substance abuse services were all given a generic diagnosis and housed in general population with other offenders. The end of his stay in TDCJ would mark the beginning of his personal quest for recovery, and eventually, the study of regulations and laws of the criminal justice system in Texas.
Mr. Garrett went from being homeless in 2006 to graduating magna cum laude from Texas Wesleyan University with a bachelor's degree in paralegal studies in 2011.In the spring of 2018, Garrett earned his JD from the Oklahoma City University School of Law, earning the CALI award in Texas criminal procedure given to the student with the highest grade in a class.
He is the former Peer Policy Fellow at Texas Jail Project where he used his lived experience to expand TJP's capacity as well as expanding the organization's collaborative efforts with other stakeholders across the state. As a fellow, he worked for Texas Jail Project on issues having to do with mental health and contributing to their mission to improve conditions and the treatment of people in Texas county jails. During the 86th Texas Legislature, Kevin was an integral part of TJP, spearheading six bills to help transform the state's jails into safer and healthier facilities. One of those, HB 1651, was signed into law in September 2019 and helps nearly 5,000 pregnant inmates annually in getting access to better prenatal care.
In the spring of 2020, he was granted a waiver by the Texas Board of Law Examiners that allowed him the opportunity to sit for the October 2020 Texas bar exam, which he passed. He is currently awaiting certification from the Texas Supreme Court to begin practicing mental health defense.
He also serves as the Vice Chair of the State Bar of Texas' Disability Issues Committee and Chair of the Mental Health sub-committee and is a Commissioner on the Judicial Commission on Mental Health.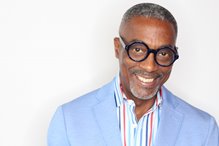 Author and Chief Executive of From The Block to The Board Room, Mr. Tracey D. Syphax is the Chief Operating Officer of Phax Group LLC., owner and manager of multiple residential properties in Mercer County, New Jersey and a Partner with Re-entry Ventures. As founder of From the Block to the Boardroom, Tracey serves as a moti-vational speaker, business consultant, author and self-publisher of his award winning Memoir "From the Block to the Boardroom" which chronicles his early years, and personal story of in-carceration, a testimony of triumph over tragedy. After exemplifying the power of overcoming tragedies, Mr. Syphax received a pardon from New Jersey's Governor Chris Christie.
Mr. Syphax is a 22 year distinguished innovator and advocate for criminal justice reform us-ing proper re-entry tools which encourage entrepreneurship for returning citizens. Mr. Syphax was named as one of the "Twenty Five Most Influential African Americans in New Jersey" for two consecutive years by the South Jersey Journal. Presently, Tracey is a Board Member of the African American Chamber of Commerce of New Jersey. The Chamber serves as a resource for businesses to develop and access new investment opportunities. Mr. Syphax made history in 2011 as the first African American to be awarded "Entrepreneur of the Year" by the Princeton Chamber of Commerce. Tracey is a proud servant as a Co-Chairman of the Trustee Board at Union Baptist Church, located in Trenton, New Jersey. Tracey was recognized by President Obama as a White House "Champion of Change" in 2014 for his impactful work in the re-entry field and for being a consistent advocate on behalf of the formerly impacted population.
Tracey's 2019 appointment to the Cannabis Trade Federation Diversity, Equality and Inclu-sion Task Force (CTF DEI) is recognition for his outstanding efforts in disinvested communi-ties. His mission and contributions to the CTF DEI is to advocate for the expansion of diversity of economic opportunities related to the cultivation, manufacturing and distribution of cannabis. Tracey is a voice for policies that expand ownership of non-traditional business ventures and also the development of community partnerships supporting cannabis commerce.