Agenda Faculty Exhibitor/Sponsor Register Online
LOCATION: A LIVE NACDL Virtual Event
EVENT DATES: Runs weekly on Thursdays from January 28 - February 18, 2021
COST: FREE
This program is made possible through a generous grant from Vital Strategies. Vital Strategies is a global public health organization working to strengthen public health systems and address the world's leading causes of illness, injury and death. The Vital Strategies Overdose Prevention Program works in four U.S. states to implement and advance evidence-based solutions, harm reduction strategies, and a range of health, legal, and social interventions to reduce harm and save lives.
Program Description: With opioid-related deaths devastating communities across the country, many legislatures, prosecutors, and law-enforcement officers are choosing to treat these accidental overdose deaths as homicides. Despite the fact that there is no empirical evidence to suggest that such prosecutions stem the sale of drugs or the deaths that result from overdoses, in many parts of the country these prosecutions are on the rise. To protect those who stand accused in these often emotionally charged prosecutions, it is critical that defenders understand the legal, scientific, and practical aspects of defending these cases.
This 4-week training program will aid those working to defend persons accused of homicide in drug-related overdose deaths. Each week, the program will focus on a different aspect of these cases. Although defenders are encouraged to participate in all of the program sessions, registrants may attend individual sessions as their interests and schedule permits.
Week 1: Overview of the flawed theories that underlie the criminalization of substance use, as well as an examination of relevant state and federal statutes and legal defenses to these charges.
Week 2: Constitutional and evidentiary issues related to the digital data frequently utilized in the prosecution and defense of drug overdose cases.
Week 3: Forensic toxicology, chemistry, and pathology.
Week 4: Trial and sentencing strategies in overdose homicide cases.
The program will be offered as a live webinar on the schedule listed below. The recorded videos from each live session will be available for viewing shortly thereafter. All video content will remain available until March 21, 2021.
For addional information about this program please contact us at PDTraining@nacdl.org
Agenda
The program agenda and faculty are subject to change.
January 28, 2021 - Charges and Defenses (1.5 hours of CLE)
1:00 - 1:05 pm ET

Introductions and Welcome
Christopher Adams, President NACDL

1:05 - 2:05 pm

Substance Use Disorders and Advocacy in the Criminal Legal System (1.0 CLE credit)
Lisa Newman-Polk

2:05 - 2:15 pm
Break
2:15 - 2:45 pm

Statutes Decoded (.5 CLE credit MI, NJ, PA)
State Statute Breakouts (MI, NJ, PA)
MIchigan - Karl Numinen
New Jersey - Kimberly Schultz
Pennsyvania - Carrie Allman

2:45 - 2:55 pm
Break
2:55 - 3:55 pm
Federal Statute & General Defenses in DDRD Cases
Callie Steele
3:55 - 4:05 pm
Break
4:05 - 5:05 pm
Panelist Q&A
Moderator: Kimberly Schultz
Panelists: Peter Goldberger, Lisa Newman-Polk, Callie Steele
February 4, 2021 - Digital Evidence (3.5 hours of CLE - nationwide)
1:00 1:05 pm ET
Introductions and Welcome
Karl Numinen, President CDAM

1:05 - 2:05 pm
Evidentiary Foundations and Challenges of Social Media Evidence
Hanni Fakhoury
2:05 - 2:15 pm
Break
2:15 - 3:45 pm
Digital Device Data
Michael Price
3:45 - 3:55 pm
Break
3:55 - 4:55 pm
Q&A with NACDL Fourth Amendment Center Staff
Panelists: Aisha Dennis, Hanni Fakhouri, Jumana Musa, Michael Price
Moderator: Sara Jacobson (Executive Director of Training, PDAP)
February 11, 2021 - Chemistry, Toxicology & Pathology
1:00 - 1:05 pm ET
Introductions and Welcome
1:05 - 2:05 pm
Forensic Chemistry
Dr. Jasmine Drake
2:05 - 3:05 pm
Forensic Toxicology
Dr. Ashraf Mozayani
3:05 - 3:15 pm
Break
3:15 - 4:15 pm
Forensic Pathology
Dr. Gregory Davis
4:15 - 4:25 pm
Break
4:25 - 5:25 pm

Panelist Q&A
Moderator: Marilena David-Martin (Deputy Director, SADO)
Panelists: Dr. Gregory Davis, Dr. Jasmine Drake, Dr. Ashraf Mozyani
February 18, 2021 - Building Your Case With Deja Vishny and Bridget Krause
1:00 - 1:05 pm ET
Introductions and Welcome
1:05 - 1:35 pm
Messaging: Themes and Storytelling
1:35 - 2:20 pm
Voir Dire
2:20 - 2:30 pm
Break
2:30 - 3:30 pm
Cross-Examination
3:30 - 3:40 pm
Break
3:40 - 4:25 pm
Sentencing
4:25 - 5:25 pm

Panelist Q&A
Moderator: Kristin LaVoy (Training Director, NDS-Detroit)
Panelists: Bridget Krause, Deja Vishny
Faculty
Dr. Gregory Davis
Dr. Jamine Drake
Hanni Fakhoury
Bridget Krause
Ashraf Mozayani
Callie Steele
Deja Vishny
Sponsorship and Exhibits
Co-Sponsors: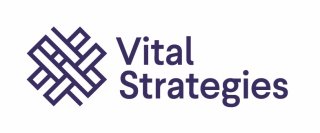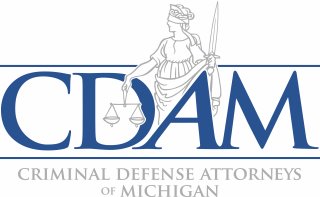 Code of Conduct
NACDL endeavors to foster a working, learning, and social environment free of harassment, discrimination, intimidation, and insult. To that end, NACDL has adopted a Code of Conduct for Affiliated Persons that applies to all attendees and participants of any kind at all NACDL sponsored events.
Learn More