Washington, DC (Sept. 29, 2016) – Jumana Musa, Senior Privacy and National Security Counsel at the National Association of Criminal Defense Lawyers (NACDL), will receive the American-Arab Anti-Discrimination Committee (ADC) Ralph Johns Civil Rights Award on Saturday, October 1, at the Civil Rights Luncheon during the ADC's 2016 National Convention being held in Washington, DC.
As detailed on the ADC's website, "The Ralph Johns Civil Rights Award is named after Ralph Johns, an unsung civil rights activist, vocal advocate and supporter of the 'Greensboro Four.' A Syrian American, Mr. Johns was a tireless defender of civil rights for all Americans and risked his own life and safety in pursuit of these goals. The reward is given out to a civil rights leader who embodies Mr. Johns' life work and works tirelessly for the civil rights of all people."
"If the purpose of this award is to recognize an unsung civil rights activist in the mode of Ralph Johns, and someone who is a tireless defender of civil rights for all, no one is more deserving than Jumana Musa," said NACDL Executive Director Norman L. Reimer. "Jumana's passionate, persuasive, and persistent advocacy to preserve core constitutional rights is a constant inspiration to her colleagues."
NACDL President Barry J. Pollack said: "The American-Arab Anti-Discrimination Committee could not have chosen a more worthy recipient for its Ralph Johns Civil Rights Award than Jumana Musa. As president of the National Association of Criminal Defense Lawyers, it has been my privilege to work closely with Jumana and see first-hand her work as a zealous and capable champion for anyone whose civil rights are being violated. I applaud Jumana for her hard work and congratulate her on this well-deserved recognition."
Jumana Musa is a human rights attorney and racial justice activist and serves NACDL's Senior Privacy and National Security Counsel. Jumana's portfolio includes her role as NACDL's designated observer of the military commission proceedings at Guantanamo. In addition, Jumana works extensively on issues ranging from the Fourth Amendment in the digital age to body camera and policing policies. Her legal and policy expertise in the cutting-edge and constantly evolving areas of privacy and national security are well-known, from Capitol Hill to the numerous coalitions in which she is a key participant and resource on behalf of NACDL.
Prior to joining NACDL, Jumana served as a policy consultant for the Southern Border Communities Coalition, a coalition of over 60 groups across the southwest that address militarization and brutality by U.S. Customs and Border Protection agents in border communities. Previously, she served as Deputy Director for the Rights Working Group, a national coalition of civil rights, civil liberties, human rights, and immigrant rights advocates where she coordinated the "Face the Truth" campaign against racial profiling. She was also the Advocacy Director for Domestic Human Rights and International Justice at Amnesty International USA, where she addressed the domestic and international impact of U.S. counterterrorism efforts on human rights. She was one of the first human rights attorneys allowed to travel to the naval base at Guantanamo Bay, Cuba, and served as Amnesty International's legal observer at military commission proceedings on the base.
Coronavirus Resources
NACDL to Focus on Service and Support for Members, Clients, and Community Throughout Virus Emergency
Learn More
This is a sponsored ad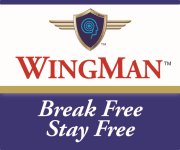 WingMan Technology
Generating Qualified Leads for NACDL Attorneys
Contacts
Ivan J. Dominguez, NACDL Director of Public Affairs & Communications, (202) 465-7662 or idominguez@nacdl.org for more information.
The National Association of Criminal Defense Lawyers is the preeminent organization advancing the mission of the criminal defense bar to ensure justice and due process for persons accused of crime or wrongdoing. A professional bar association founded in 1958, NACDL's many thousands of direct members in 28 countries – and 90 state, provincial and local affiliate organizations totaling up to 40,000 attorneys – include private criminal defense lawyers, public defenders, military defense counsel, law professors and judges committed to preserving fairness and promoting a rational and humane criminal justice system.