Take Action
NACDL's Legislative Action Center keeps you informed about important issues impacting criminal justice at the state and federal levels, allowing you to make an impact on criminal justice reform by connecting you directly to Congress and your state elected officials.
Here you will find active issues and campaigns on which to lend your powerful voice. If there are no alerts listed, it means there are currently no active campaigns. Check back often for more ways to get engaged in criminal justice reform. Or better yet, sign up to receive our legislative updates.
This is a sponsored ad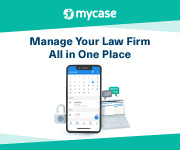 MyCase
Manage Your Law Firm All in One Place
Topics on this Page
Explore these keywords to find related information.