Brief filed: 02/25/2015
Documents
United States v. Newman and Chiasson,et al.
2nd Circuit Court of Appeals; Case No. 13-1837-cr(L), 13-1917-cr(CON)
Prior Decision
Opposing petition for rehearing or rehearing en banc of decision in 773 F.3d 438 (2d Cir. 2014).
Argument(s)
The panel's definition of "personal benefit" represents a faithful application of Dirks and a welcome clarification of the law in this Circuit. The panel correctly applied Dirks. The panel properly clarified the applicable standard for personal benefit. A loose standard for personal benefit would raise serious issues under due process and separation of power principles.
This is a sponsored ad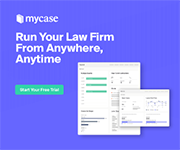 MyCase
Manage Your Law Firm All in One Place
Author(s)
Ira M. Feinberg, Benjamin A. Fleming, Hogan Lovells US LLP, New York, NY; Richard D. Willstatter, White Plains, NY.