Brief filed: 08/25/2015
Documents
Torres v. Lynch
United States Supreme Court; Case No. 14-1096
Prior Decision
Decision below Torres v. Holder, 764 F.3d 152 (2nd Cir. 2014).
Argument(s)
The Board of Immigration Appeals' (BIA) interpretation of "aggravated felony" deserves no deference. Section 1101(a)(43) has extensive criminal applications, with substantial penal consequences. Because section 1101(a)(43) has criminal law consequences, the rule of lenity applies and the BIA is owed no deference. Respect for separation of powers, an absence of agency expertise, and the need for consistency all independently militate against deference. Even if Chevron deference applied here, the outcome would be the same. The manner in which the BIA interpreted the provision was unreasonable. Empirical evidence confirms that Congress intended the interstate commerce element to function substantively.
This is a sponsored ad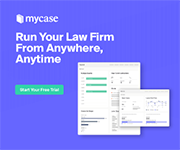 MyCase
Manage Your Law Firm All in One Place
Author(s)
David Debold, Gibson, Dunn & Crutcher LLP, Washington, DC; Andrew P. LeGrand, Elizabeth M. Viney, and Chantel Kramme, Gibson, Dunn & Crutcher LLP, Dallas, TX; Daniele Serbin, Caitlin Peters, and Helen Avunjian, Gibson, Dunn & Crutcher LLP, Irvine, CA; Manuel D. Vargas and Andrew Wachtenheim, Immigration Defense Project, New York, NY; Joshua L. Dratel, New York, NY.