Brief filed: 08/27/2015
Documents
People v. Caldavado
New York Court of Appeals; Case No. 2014-00206
Prior Decision
Case below 116 A.D.3d 877 (2d Dep't 2014).
Argument(s)
The New York Constitution and Criminal Procedure Law § 400.10 support recognizing actual innocence as a basis for collateral relief.
This is a sponsored ad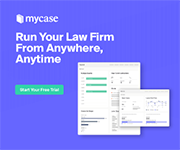 MyCase
Manage Your Law Firm All in One Place
Author(s)
Thomas R. Villeco, Jericho, NY; Richard D. Willstatter, Green & Willstatter, White Plains, NY.