Brief filed: 04/30/2015
Documents
Oregon v. J.C.N.-V.
Supreme Court of the State of Oregon; Case No. CA A147958, S063111
Prior Decision
Decision below 342 P.3d 1046 (Or.App. Jan. 22, 2015).
Argument(s)
Oregon law required consideration of adolescent development as a component of the "sophistication and maturity" provision of the waiver statute. The waiver statute employs a term of art and must be interpreted in light of evolving science on adolescent sophistication and maturity. Statutory context, including developmental science and research, supports an entirely different interpretation than the court of appeals majority decision provides. The legislative history of Oregon's waiver statutes does not support waiver in this case. Oregon's avoidance canon obliges the court to reject the court of appeals interpretation of the waiver statute which violates due process. U.S. Supreme Court precedent requires objective consideration of a child's age when interpreting his or her mindset in criminal contexts. Due process requires an individualized determination of the child's culpability at the waiver hearing because of the liberty interest and potential harm at stake.
This is a sponsored ad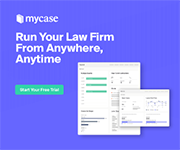 MyCase
Manage Your Law Firm All in One Place
Author(s)
Marsha L. Levick, Juvenile Law Center, Philadelphia, PA; Roy Pulvers, Holland & Knight LLP, Portland, OR.