Brief filed: 03/06/2017
Documents
Davila v. Davis
United States Supreme Court; Case No. 16-6219
Prior Decision
Decision below 650 Fed.Appx. 860 (5th Cir. May 26, 2016).
Argument(s)
Ineffective assistance of counsel in an initial-review collateral proceeding should excuse the default of a substantial ineffective-assistance-of-appellate-counsel claim. The right to effective appellate counsel is critically important to the fair administration of criminal justice. Defendants cannot raise ineffective assistance of appellate counsel on direct appeal and are ill-equipped to present that claim on collateral review without counsel's assistance. Unless Martinez applies to appellate-ineffectiveness claims, attorney error in the initial-review collateral proceeding will likely deprive the prisoner of any opportunity for review.
This is a sponsored ad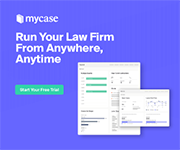 MyCase
Manage Your Law Firm All in One Place
Author(s)
Seth P. Waxman, Catherine M.A. Carroll, Robbie Manhas, and Hyun Gyo Chung, Wilmer Cutler Pickering Hale and Dorr LLP, Washington, DC; Barbara E. Bergman, NACDL, Tucson, AZ.