;
Documents
While many individuals are behind bars for only a short time, the backbone of mass incarceration is people serving very lengthy sentences – often decades-long, and far longer than they would serve for comparable crimes elsewhere in the world. Society's emerging recognition that it has over-used imprisonment is exemplified in a wide range of changes at the front end: reducing the potential for individuals to enter the criminal justice system. However, to tackle the problem of mass incarceration at its core, reforms must also target those currently experiencing incarceration.
This webinar brings together practitioners and advocates for a discussion on "Second Look Sentencing," an emerging legislative trend that seeks to provide individuals with the opportunity for resentencing or a sentence reduction after they have served a certain amount of time in prison. Panelists discuss "Second Look" legislative efforts to enact reforms nationwide, and NACDL's model "Second Look Sentencing" legislation and accompanying report. Watch the webinar recording to gain a better understanding of how adopting a "Second Look" model can safely reduce the number of individuals serving excessive, counterproductive sentences and turn the tide of mass incarceration.
Webinar Resources
No End In Sight: America's Enduring Reliance on Life Imprisonment, The Sentencing Project, February 2021.

Second Look Sentencing: A (Running) Reading List for Legislators, Staff, Advocates, and Everyone Else, Greg Newburn, Dec. 11, 2020.

Second Look = Second Chance: The NACDL Model "Second Look" Legislation and Accompanying Report, NACDL, Released Dec. 2020.

How to End a Sentence by Mitch Ryals, Washington City Paper, Oct. 10, 2019.

The IRAA and the SLAA: Moving Beyond Nonviolent Drug Offenders to Address Mass Incarceration by Jonathan Blanks, Cato Institute, Sept. 13, 2019.

James Zeigler: DC Council's 'second look' sentencing efforts are thoughtful, safe and just responses to the crisis of mass incarceration, The DC Line, Aug. 13, 2019.

Ameliorating the Federal Trial Penalty through a Systematic Judicial "Second Look" Procedure by JaneAnne Murray, University of Minnesota Law School, April/June, 2019

As a teen he killed a man. A new law has given him a second chance by Keith L. Alexander, The Washington Post, Sept. 6, 2018.

Finality and Rehabilitation by Meghan J. Ryan, Wake Forest Journal of Law & Policy, April 2014

Re-Balancing Fitness, Fairness, and Finality for Sentences by Douglas A. Berman, Ohio State Moritz College of Law, May 2014

Changing the Sentence without Hiding the Truth: Judicial Sentence Modification as a Promising Method of Early Release by Cecelia Klingele, William & Mary Law Review, Nov. 2010

Second Look Sentencing, NACDL.

Additional Resources on Second Look
Speakers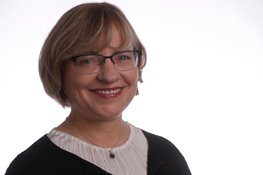 JaneAnne Murray, a former state and federal defender in New York, is a criminal defense lawyer in Minneapolis and professor at the University of Minnesota Law School where she runs its Clemency Project. In both New York and Minnesota, she has represented individuals in several complex federal cases both at the trial level and on appeal. She is a board member of NACDL and MACDL (Minnesota) and former board member of NYSACDL, a co-chair of NACDL's sentencing committee, a co-chair of NACDL's Second Look Taskforce, and heads the NACDL's Trial Penalty Clemency Project, which recently secured 14 clemency grants from President Trump. Her Clemency Project at the University of Minnesota has secured 14 clemencies from President Obama and 14 clemencies from President Trump (two overlapping with the Trial Penalty Project), and has submitted several pending clemency petitions to Governor Cuomo and Governor Walz. In 2018, through litigation in federal court and in DC Superior Court, her law school project secured the release of Derrin Perkins, a federal prisoner serving a federal life sentence as well as a consecutive local 18-year sentence. In 2020, in a compassionate release motion that was renewed twice, her project secured the release of Deborah Jackson, a federal prisoner serving a life sentence.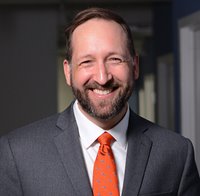 Greg Newburn is a graduate of the University of Florida and the University of Florida Levin College of Law. Greg has been with FAMM since 2010 and manages FAMM's Florida Project. In 2018, he served as Chair of "Yes on 11," and led a successful effort to pass an amendment to the state constitution. Prior to joining FAMM, Greg worked at the Cato Institute and taught high school economics and government in Newberry, Florida. He lives in Gainesville, Florida with his wife Ryan, and their son Rory.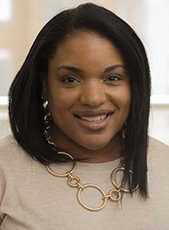 Nicole D. Porter manages The Sentencing Project's state and local advocacy efforts on sentencing reform, voting rights, and eliminating racial disparities in the criminal justice system. Her advocacy has supported criminal justice reforms in several states including Kentucky, Missouri, and California. Porter was named a "New Civil Rights Leader" by Essence Magazine for her work to eliminate mass incarceration.
Since joining The Sentencing Project in 2009, Porter's work has been cited in several major media outlets including the New York Times, Washington Post, and National Public Radio. She has given a number of talks on state sentencing policy, collateral consequences, and racial disparity to various audiences including the League of Women Voters, NAACP, and the United Methodist Women's Assembly.
Porter is the former director of the Texas ACLU's Prison & Jail Accountability Project (PJAP). PJAP's mission was to monitor the conditions of confinement in state jails and prisons. Porter advocated in the Texas legislature to promote felony enfranchisement reforms, to eliminate prison rape, and improve prison medical care. Porter received her undergraduate degree from Johns Hopkins University and a Master of Public Affairs from the University of Texas at Austin. Her master's thesis addressed exploring self employment among formerly incarcerated African Americans. She also studied African Politics at the University of Ghana, West Africa.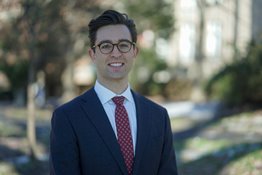 James Zeigler, originally from Texas, moved to Washington, D.C. to attend Georgetown Law. After graduating, James worked briefly as a public defender in Florida, before returning to the District where he was clerk for the Senior Judges of D.C. Superior Court. After clerking, he entered practice as a Criminal Justice Act panel attorney representing indigent people charged with crimes in the District. James was one of the first lawyers to successfully litigate cases brought under D.C.'s Incarceration Reduction Amendment Act, which allows people serving sentences for crimes committed when they were young to petition the court for release, and to date has personally litigated more sentence reduction cases in D.C. than any other individual attorney.
In 2019 James founded The Second Look Project, a nonprofit organization dedicated to serving individuals given extreme sentences through direct representation, the training and support of other attorneys handling these cases, and institutional advocacy. In 2020 The Second Look Project was awarded a grant from the D.C. Government which has allowed it to hire two staff attorneys exclusively focused on sentence reduction work, and to collaborate with other organizations and institutional stakeholders as D.C. prepares to implement the Second Look Amendment Act, which will expand eligibility under its second look sentence review mechanism to those who were under 25 at the time of their offense. James also serves on the Advisory Board for Free Minds Book Club and is a mentor through Big Brothers Big Sisters.