;
Recorded November 19, 2020
Resources Mentioned in the Webinar
Other Resources
Law Reviews, Reports and News
---
PARTICIPANTS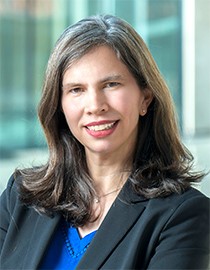 Andrea Roth joined the Berkeley Law faculty in 2011, after 3 years as a Grey Fellow at Stanford and 9 years as a trial and appellate public defender in Washington, D.C. Her research focuses on the ways in which pedigreed concepts of criminal procedure and evidentiary law must be retheorized in an era of science-based prosecutions. She is a member of the Legal Resource Committee of the National Institute of Standards and Technology's Organization of Scientific Area Committees.
In 2019 Roth was one of four recipients of the campus-wide Distinguished Teaching Award. In 2017, she received the campus-wide Prytanean Faculty Award given to one pretenure woman faculty member. In 2016, she received the law school's Rutter Award for Teaching Excellence. She has also received teaching awards from Women of Berkeley Law and the Berkeley Criminal Law Journal.
Roth graduated in 1998 from Yale Law School, where she received the John Currier Gallagher Prize for best presentation in the trial competition and was a moot court semifinalist. After law school she clerked for Justice Dana Fabe of the Alaska Supreme Court. She holds undergraduate degrees in mathematics and political science from the University of New Mexico.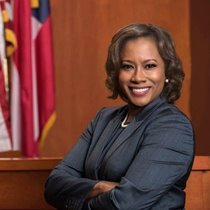 Sherry Boston stands among the elite in the world of prosecution. She is one of four AfricanAmerican female District Attorneys in the State of Georgia, and among the rare one-percent of African-American females currently serving as District Attorney nationwide. Ms. Boston assumed the role of District Attorney for the Stone Mountain Judicial Circuit in January 2017. In her capacity, DA Boston oversees the prosecution of felony offenses filed in the Superior Court of DeKalb County and supervises a staff of more than 200 individuals, including attorneys, investigators, paralegals, victim-witness advocates, and administrative professionals assigned to various divisions. Since taking the helm as District Attorney, Ms. Boston has assembled a diverse and highly experienced leadership team to assist with restructuring and redefining prosecution processes to include the development of new units and the consolidation of others. The Office has also increased its capacity to serve victims with an expanded victim services unit. Observers have taken notice of DA Boston's efforts. She was recently lauded by Atlanta Magazine as one of metro Atlanta's 500 Most Influential People, earning the coveted front cover of the publication. Through her work with the Institute for Innovation in Prosecution and the Fair and Just Prosecution initiative, DA Boston has also become an integral part of the national dialogue on criminal justice reform and innovative prosecution strategies specific to juvenile justice, reentry, and accountability initiatives. DA Boston is one of four top prosecutors recently named to the GRACE Commission, a statewide task force created by Georgia's First Lady to combat human trafficking. Prior to her role as District Attorney, Ms. Boston served as DeKalb County Solicitor-General, the elected prosecutor overseeing misdemeanor crimes. During her tenure as Solicitor-General, Ms. Boston was instrumental in the development of DeKalb's revamped Traffic Division and also implemented a wide variety of innovative programming and strategies aimed at community outreach and crime prevention.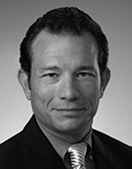 Martin A. Sabelli, NACDL Board of Directors, President Elect Executive Committee.
Martin Sabelli received his degrees from Harvard College (1985), the London School of Economics and Political Science (1987), and Yale Law School (1990). He currently has his own firm and have served, in the past, as a Federal Public Defender, a partner of a national firm (Winston & Strawn), the Director of Training of the Office of the San Francisco Public Defender, and as a law clerk to the late Honorable Robert F. Peckham, United States District Judge.
He has represented individuals in state and federal courts since 1993 in a wide range of civil and criminal matters including complex federal white collar criminal prosecutions, multi-defendant federal conspiracy cases, federal and state gang-related prosecutions, and federal and state death-penalty matters. These matters have included corporate internal investigations in civil and criminal matters as well as matters pending before the Securities and Exchange Commission, matters investigated and prosecuted by the Federal Deposit Insurance Corporation, matters prosecuted under the Racketeering and Corrupt Organization Act, and legal malpractice matters.
He has taught for the National Criminal Defense College since 2001 and for the Trial Advocacy Workshop of Harvard Law School, the National Institute for Trial Advocacy, and the National Association of Criminal Defense Lawyers (NACDL) as well as numerous other criminal defense and public defense programs around the country and abroad.
He has also served as the Director of the Mexico Program for the National Institute of Trial Advocacy. He regularly lectures on comparative criminal justice issues and trains judges, prosecutors, and lawyers in Argentina, Mexico, Chile, and Peru. He has also trained judges, prosecutors, and lawyers in numerous other countries including Colombia, Bolivia, Nicaragua, Tunisia and Egypt.
He has authored law review articles and practice guides on gang expert issues, the dangers of self representation, expert witnesses, prosecutorial discretion, and comparative law issues.
Judge Annie O'Connell was elected to Kentucky's Jefferson County Circuit Court in November 2018. Prior to her election, her practice included criminal defense, family law, personal injury, employment and probate matters. As a lawyer, she conducted numerous jury trials, including complex and high-profile felony matters, throughout the Commonwealth's state and federal courts. Early in her career, she was featured in Louisville Magazine as a "Young Lawyer On the Rise" (2006). In 2012, she was awarded the Frank E. Haddad, Jr. Young Lawyer of the Year award by the Louisville Bar Association. Judge O'Connell has taught at the University of Louisville Brandeis School of Law as both an adjunct and visiting professor. She was admitted to the practice of law in 2006.