Agenda Faculty Exhibitor/Sponsor
This section is for registrants
The program materials are for those with registered access only.
If you have registered for this event, please log in.
Find relevant products in the NACDL Store
Agenda
Agenda is listed as it occurred live, virtually.
Charges and Defenses (Live: January 28, 2021)

1:00 pm ET

Introductions and Welcome
Christopher Adams, President NACDL

1:05 pm

Substance Use Disorders and Advocacy in the Criminal Legal System
Lisa Newman-Polk

2:05 pm
Break
2:15 pm

Statutes Decoded: State Statute Breakouts
Michigan - Karl Numinen
New Jersey - Kimberly Schultz
Pennsyvania - Carrie Allman

2:45 pm
Break
2:55 pm
Federal Statute & General Defenses in DDRD Cases
Callie Steele
3:55 pm
Break
4:05 pm
Panelist Q&A
Moderator: Kimberly Schultz
Panelists: Peter Goldberger, Lisa Newman-Polk, Callie Steele
Digital Evidence (Live: February 4, 2021)

1:00 pm ET
Introductions and Welcome
Karl Numinen, President CDAM

1:05 pm
Evidentiary Foundations and Challenges of Social Media Evidence
Hanni Fakhoury
2:05 pm
Break
2:15 pm
Digital Device Data
Michael Price
3:45 pm
Break
3:55 pm
Q&A with NACDL Fourth Amendment Center Staff
Panelists: Aisha Dennis, Hanni Fakhoury, Jumana Musa, Michael Price
Moderator: Sara Jacobson (Executive Director of Training, PDAP)
Chemistry, Toxicology & Pathology (Live: February 11, 2021)

1:00 pm ET
Introductions and Welcome
Nellie King, NACDL First Vice President
1:05 pm
Forensic Chemistry
Dr. Jasmine Drake
2:05 pm
Forensic Toxicology
Dr. Ashraf Mozayani
3:05 pm
Break
3:15 pm
Forensic Pathology
Dr. Gregory Davis
4:15 pm
Break
4:25 pm

Panelist Q&A
Moderator: Marilena David-Martin (Deputy Director, SADO)
Panelists: Dr. Gregory Davis, Dr. Jasmine Drake, Dr. Ashraf Mozyani
Building Your Case With Deja Vishny and Bridget Krause (Live: February 18, 2021)

1:00 pm ET
Introductions and Welcome
1:05 pm
Messaging: Themes and Storytelling
1:35 pm
Voir Dire
2:20 pm
Break
2:30 pm
Cross-Examination
Including Kimblery Schultz
3:30 pm
Break
3:40 pm
Sentencing
4:25 pm

Panelist Q&A
Moderator: Kristin LaVoy (Training Director, NDS-Detroit)
Panelists: Bridget Krause, Kimberly Schultz, Deja Vishny
Faculty
Sponsorship and Exhibits
Funded by: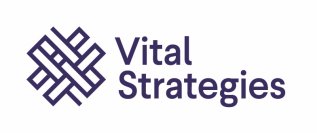 Co-Sponsors:
Code of Conduct
NACDL endeavors to foster a working, learning, and social environment free of harassment, discrimination, intimidation, and insult. To that end, NACDL has adopted a Code of Conduct for Affiliated Persons that applies to all attendees and participants of any kind at all NACDL sponsored events.
Learn More