So dust off your party gear -
Get ready to have some fun -;
And help raise money for a very important cause!
The Evening of October 7, 2021
Washington, DC.
Mark your calendars now.
During the event, NACDL and the NFCJ will honor Nkechi Taifa, criminal justice advocate and Principal and CEO of The Taifa Group LLC, with the Champion of Justice – Legal Award.
In addition, NACDL and the NFCJ will present National Justice Correspondent for National Public Radio Carrie Johnson with the Champion of Justice - Journalism Award.
And we are very honored to present Jason Flom with the first Champion of Justice - Philanthropy Award.
Included in the evening's activities will be a special presentation by the NFCJ to Norman L. Reimer, NACDL and NFCJ Executive Director for the past 15 years as he passes the torch on to a new executive director.
Champion of Justice Awards are bestowed upon those individuals who -- through legislative, journalistic or humanitarian pursuits -- have staunchly preserved or defended the constitutional rights of individuals in the United States and have endeavored to ensure justice and due process for persons accused of crime.
For more information on our honorees, see below.
Purchase Tickets or Sponsorship
Sponsorship through Installments
The safety of our staff and guests is our highest priority, and NACDL and the NFCJ requires that all attendees follow local safety guidelines. Participants will need to self-certify they have received the full dosage of a vaccine for COVID-19 prior to attending. Additional precautions may be implemented as the event date approaches.
In addition, we recognize that while many want to attend the GALA in-person, it may not be possible for everyone due to safety concerns or travel restrictions. With that in mind, the programmatic portion of the evening will be live streamed online. To sign up for the live stream, please visit nacdl.org/galalive.
---
You can sign up below to ensure you receive updates and an electronic invitation. Please note, the event was rescheduled for October 7th due to unforeseen circumstances. We apologize for any confusion.
Stay Up-to-Date
Please enter your email address below to receive updates about the Gala.
---
Sponsors
(as of 9/10/21)
LEAD SPONSOR
---
CHAMPIONS OF LIBERTY
---
SENTINELS OF TRUTH
Skadden, Arps, Slate, Meagher & Flom, LLP

Susan Walsh and Vladeck, Raskin & Clark
---
PROTECTORS OF CIVIL RIGHTS
The Law Office of Justin Rosas
---
---
ADVOCATES OF CHANGE
Christopher Adams
Goldstein & Orr
Kaiser Dillon, PLLC
Nellie King
Timothy McCarthy
C. Melissa Owen and Tin Fulton Walker and Owen
---
PATRONS OF FREEDOM
L. Barrett Boss and Cozen O'Connor
GrayRobinson, P.A.
John Wesley Hall
The Haverford Trust Company
Nicole DeBorde Hochglaube
Sonya Pfeiffer and Rudolf Widenhouse
Marvin Schechter
---
BENEFACTORS
Arguedas, Cassman & Headley LLP
Greenspan, Humphrey, Weinstein
Gerald Lefcourt
Deborah Leff
The Law Office of Catharine O'Daniel
Gabriel Reyes
Kathy Stilling
Martin Weinberg
---
---
About our honorees
Nkechi Taifa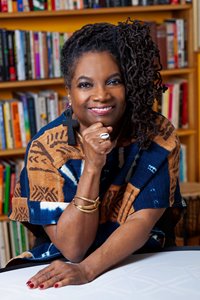 Nkechi Taifa is an attorney, activist, academician and author. A passionate and visionary professional, she enjoys decades of experience as an accomplished justice system reform strategist and advocate. Taifa excels at advancing creative, cutting edge approaches that encourage out-of-the-box thinking and action. The wealth of her experiences has allowed her to pursue justice from different vantage points – as a litigator, lobbyist, academician, advocate, policy analyst, community activist, convener, and grant-maker.
Nkechi is President and CEO of The Taifa Group LLC. She convenes the Justice Roundtable Coalition, and serves as Senior Fellow for the Center of Justice at Columbia University. Over her career Taifa has worked for the Open Society Foundations, ACLU, Women's Legal Defense Fund, Howard University School of Law, National Prison Project and Washington Office on Africa. She has taught popular seminars on Law, Race and Justice and has litigated high-profile civil and criminal cases as a private practitioner in DC and federal court.
Taifa served as Commissioner and Chair of the District of Columba Commission on Human Rights and currently serves on the governing board of the Corrections Information Council and the National African American Reparations Commission. She has testified before the U.S. Congress, the United States Sentencing Commission, the Council of the District of Columbia, the American Bar Association Justice Kennedy Commission, the Inter-American Commission on Human Rights and the U.S. Helsinki Commission.
Nkechi Taifa's primary area of focus is justice, including sentencing, policing, prisons, voting, reentry, clemency, racial justice, political prisoners and reparations. She is the recipient of numerous honors and awards, including Essence Magazine's 2019 WOKE 100 Black Women Advocating for Change; the Wiley Branton Award from both the National Bar Association and Washington Lawyer's Committee for Civil Rights; Washington Council of Lawyer's President's Award; Equal Justice Award from the UDC School of Law; and numerous awards and honors from Howard University School of Law.
A native Washington, Taifa received her B.A. from Howard University and J.D. from George Washington Law School. She is the author of a best-seller memoir, Black Power, Black Lawyer: My Audacious Quest for Justice, as well as several children's books. Authentic and unapologetic, Nkechi Taifa is a captivating motivational speaker who has mesmerized diverse audiences across the country with her high energy and creative style.
Carrie Johnson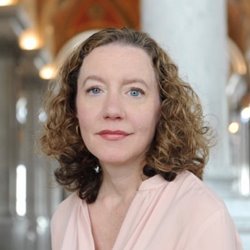 Since 2000, Carrie Johnson has covered a wide variety of stories about justice issues, law enforcement, and legal affairs for NPR's flagship programs Morning Edition and All Things Considered. Earlier in her career, she worked at The Washington Post and Legal Times.
Her work has been honored with awards from the Robert F. Kennedy Center for Justice and Human Rights, the Society for Professional Journalists, SABEW, and the National Juvenile Defender Center. She has been a finalist for the Loeb Award for financial journalism and for the Pulitzer Prize in breaking news for team coverage of the massacre at Fort Hood, Texas. Johnson served as a fellow at the Nieman Foundation for Journalism at Harvard University in 2019-2020.
Jason Flom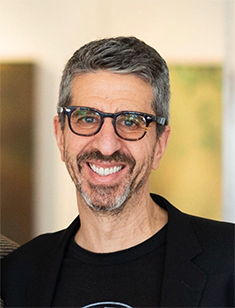 Jason Flom is the Founder and CEO of Lava For Good Podcasts and Lava Media. Flom previously served as Chairman and CEO at Atlantic Records, Virgin Records, and Capitol Music Group, and he is personally responsible for launching acts such as Katy Perry, Kid Rock, Lorde, and Greta Van Fleet. He is a leading philanthropist and expert on criminal justice issues and an internationally recognized and celebrated public speaker. Flom is the founding board member of the Innocence Project and serves on the boards of numerous criminal justice reform organizations. He is the host of the hit podcast, Wrongful Conviction with Jason Flom, which features interviews with men and women who have spent decades in prison for crimes they did not commit, some even sentenced to death. Flom also hosts Righteous Convictions, which spotlights social justice leaders such as Senator Dick Durbin, U.S. Representative James Clyburn, and Serial creator and activist Rabia Chaudry — true rockstars of these turbulent times. Flom's love for animals inspired his latest project, the children's book Lulu is a Rhinoceros, co-written with his daughter Allison Flom and released in June 2018. The book explores social themes addressing individuality, tolerance, and most importantly, acceptance, and launched with partnerships including Bonobos, Zappos, and the African Wildlife Foundation.
Norman Reimer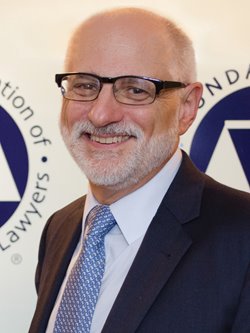 Norman L. Reimer is Senior Policy Consultant at the National Association of Criminal Defense Lawyers (NACDL). Prior to serving in this role, he was the Association's Executive Director from 2006 until July of 2021. NACDL is the preeminent organization in the United States advancing the mission of the nation's criminal defense bar to ensure justice and due process for all and to advocate for rational and humane criminal justice policies. As executive director, Norman Reimer led a professional staff based in Washington, D.C. serving NACDL's approximately 9,000 direct members and 90 local, state and international affiliate organizations with up to 40,000 members. Through Norman's vision and leadership, NACDL and the NACDL Foundation for Criminal Justice saw an unprecedented period of expansion, including fundraising, resulting in more than doubling the size of staff and the annual budget, thus enabling the organization to launch numerous reform initiatives.
Prior to assuming this position Norman Reimer practiced law for 28 years, most recently at Gould Reimer Walsh Goffin Cohn LLP. A criminal defense lawyer throughout his career, with expertise in trial and appellate advocacy in both state and federal jurisdictions, Mr. Reimer is also a recognized leader of the organized bar, and a spokesperson on behalf of reform of the legal system.
---
---
About NFCJ
The Annual Gala supports the NACDL Foundation for Criminal Justice which preserves and promotes the core values of the National Association of Criminal Defense Lawyers and the American criminal legal system.
Enjoy the many faces from past events!
Find your face.
Photos from previous years
Last year's photobooth