Provided below are resources on FCPA prosecution trends and case pages containing pleadings and summaries for certain major FCPA prosecutions.
FCPA Enforcement Trends and Resources
FCPA Professor - Largest Corporate FCPA Settlements (scroll down to 17th question, "How are FCPA fines, penalties, and sentences calculated?")
FCPA Blog - "The Lists" - Includes an annual FCPA Enforcement Index from 2008-2013, Corporation Investigations List for 2014, Top Ten FCPA Enforcement Actions, Top Ten FCPA Disgorgements, and additional materials.
Brandon L. Garrett and Jon Ashley, Corporate Prosecution Registry, University of Virginia School of Law
Major FCPA Prosecutions
United States v. Aguilar, et al. ("Lindsey Manufacturing") (C.D. Cal.)
United States v. Carson, et al. (C.D. Cal.)
United States v. Esquenazi, et al. ("Haiti Teleco") (S.D. Fla.)
United States v. Goncalves ("gun sting case") (D.D.C.)
United States v. Green, et al. (C.D. Cal.)
United States v. Kozeny, et al. ("Bourke") (S.D.N.Y.)
This is a sponsored ad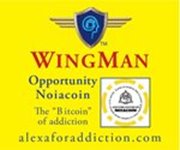 WingMan Opportunity Noiacoin
The "Bitcoin" of addiction