Washington, DC (July 22, 1996) -- "The unchecked use of overbroad civil forfeiture statutes has run amok," depriving innocent citizens of their property without due process of law, three members of the National Association of Criminal Defense Lawyers told the House Judiciary Committee today. NACDL Asset Forfeiture Abuse Task Force co-chairs E.E. "Bo" Edwards (Nashville, Tenn.), David B. Smith (Alexandria, Va.) and Richard J. Troberman (Seattle, Wash.) testified in support of H.R. 1916, the Civil Asset Forfeiture Reform Act, sponsored by Judiciary Chairman Henry J. Hyde (R-Ill), citing numerous examples of American citizens permanently deprived of their property without a day in court and when no criminal charges were ever brought.
"The war on drugs should not be allowed to become a war on the Constitution," the NACDL lawyers noted.
In civil forfeitures, the government technically targets the property as the "guilty party," rather than the property's owner. Complex administrative and legal proceedings often prove too difficult and expensive for many claimants whose property was illegally seized, resulting in the claimant losing the case by default, the attorneys told the committee. Police seize cash at airports, train and bus stations and on the highways from travelers, often capriciously and without investigation or criminal charges, before allowing them go on their way, knowing that in most cases the property owner will not have the time, money and other resources to fight the forfeiture.
The NACDL Task Force Chairs provided numerous examples where current forfeiture laws have been abused or misused against innocent Americans:
Landscaper Willie Jones had his life savings, $9,000, seized from him by drug task force agents in Nashville airport as he was about to board a flight to Houston. Jones was going to use the money to buy nursery stock in Houston, and challenged the seizure in court. When the case finally came to trial many months later, the government could produce no evidence that Jones had ever been involved with drugs, and the court ordered the U.S. Drug Enforcement Administration to return his money. Jones was represented pro bono by Bo Edwards; the vast majority of citizens in Jones' shoes cannot find a lawyer to take their case because of the small amounts of money or property involved.

Volusia County, Fla., deputy sheriffs ride Interstate 95 and pull over "suspect" vehicles. In this way, the county has seized well over $8 million in the past few years from unlucky motorists. Are these people drug dealers or victims of governmental theft? Out of 262 recorded seizure cases, only 63 even resulted in criminal charges, and of the remaining 199 motorists whose money was seized, 90 percent were non-white. Moreover, forfeiture cases rarely go to court in Volusia County: in the absence of any evidence of criminal complicity, and with the sheriff's knowledge that the money would have to be returned if challenged in court, the sheriff's office offers to "settle" the cases out-of-court and agree to return a portion of the seized property. Motorists who want at least some of their money back right away or who cannot afford a lawyer must sign written settlement agreements in which they promise not to sue the county in exchange for receiving a portion of their cash back. Deputies seized $19,000 from a Massachusetts paint shop owner, returning $14,250 and keeping $4750. In another case, they took $31,000 from a Virginia car salesman, returning $27,250 and keeping $3750. In another, they took $38,923 from a Miami lawn care business owner and kept $10,000 for their trouble.
In many cases, federal agents seize cash, vehicles, real estate or other property on the inadmissible "hearsay" statement of an informant, who is then paid as much as 25 percent of the proceeds for his "tip." Such contingency arrangements invite abuse by shady characters who stand to profit from "snitching and lying," the NACDL attorneys observed.
After paying the informant, the rest of the proceeds goes to the law enforcement agency which made the seizure, rather than into the general treasury. This provision can create a serious conflict of interest. For example, agents may receive information from an informant that a shipment of cocaine worth $500,000 will arrive at a stash house for distribution to mid-level dealers. If the agents raid the stash house on Monday, they can arrest the sellers, the mid-level dealers and seize the cocaine before it hits the streets. But if they wait until Friday when the mid-level distributors return with the cash from their sales, the agents can seize $500,000. Sometimes the money is just too good to pass up.
NACDL supports Chairman Hyde's Civil Asset Forfeiture Reform Act. The legislation would make a number of improvements to help protect innocent property owners while giving no relief to criminals:
Eliminate the "cost bond" -- Presently, a claimant whose property is seized must post 10 percent of the value of the property with the seizing agency to cover the agency's "costs" if the claimant asserts his legal rights to his property. The claimant has 30 days to post the bond; if he cannot, his property is administratively forfeited without the case ever being heard by a court. The cost bond requirement would be abolished by H.R. 1916.
Continue reading below
Coronavirus Resources
NACDL to Focus on Service and Support for Members, Clients, and Community Throughout Virus Emergency
Learn More
Court-appointed counsel for indigents -- H.R. 1916 would allow persons without the means to hire a private lawyer to ask the court to appoint counsel for them, as in criminal cases. "A poor person has as much right to monies or belongings wrongfully or mistakenly taken from him by the government as a rich person does when the government wrongfully seizes his stocks and bonds," according to Association President Robert Fogelnest, a prominent New York City criminal defense lawyer. Under the present laws, however, the small cases do not involve enough money to make hiring a lawyer economically feasible for the claimant. Under H.R. 1916, the money to pay the court-appointed lawyer would come from the Justice Department's Asset Forfeiture Fund rather than the taxpayer's pocket.
Shift the burden of proof to the government -- Presently, the burden of proof is on the owner to prove that he or his property were not part of a criminal scheme. This turns the presumption of innocence on its head and accounts for most of the forfeitures from innocent parties. The forfeiture reform bill would force the government to prove, by a preponderance of the evidence, that the property was part of a criminal scheme.
Provide for a meaningful innocent owner defense -- Sometimes innocent persons lose valuable property because someone else used it for an unlawful purpose without their knowledge or consent. H.R. 1916 would make it easier for actually innocent owners to assert their interest in the property.
This is a sponsored ad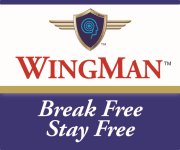 WingMan Technology
Generating Qualified Leads for NACDL Attorneys
Contacts
NACDL Communications Department
The National Association of Criminal Defense Lawyers is the preeminent organization advancing the mission of the criminal defense bar to ensure justice and due process for persons accused of crime or wrongdoing. A professional bar association founded in 1958, NACDL's many thousands of direct members in 28 countries – and 90 state, provincial and local affiliate organizations totaling up to 40,000 attorneys – include private criminal defense lawyers, public defenders, military defense counsel, law professors and judges committed to preserving fairness and promoting a rational and humane criminal justice system.