No More Unfair Asset Grabs
Washington, DC (April 11, 2000) -- Innocent citizens will no longer suffer at the hands of overzealous law enforcement officials who unfairly seize property and other assets, thanks to hard-fought reform legislation that the House and Senate have agreed to send to President Clinton to sign into law.
Passage of the Civil Asset Forfeiture Reform Act of 2000 H.R. 1658 institutes overdue protections for citizens and reins in the government's ability to arbitrarily seize private property, small businesses and other assets without due process of law.
"Americans have suffered too long as a result of unfair forfeiture of their homes, autos, and other personal belongings near and dear to them," said William B. Moffitt, president of the National Association of Criminal Defense Lawyers (NACDL).
NACDL led a broad reform coalition urging changes in the law. According to Moffitt, "this measure re-establishes the bedrock notion in our democracy of innocence until proven guilty and makes it clear that the government has the burden of proving guilt."
The legislation, passed by the Senate last month and by the House last June, has been a key priority for NACDL for more than a decade. The NACDL's concern has been that the prior law permitted large- scale violation of constitutional rights and principles because the government could seize property on the basis of mere suspicion that property was connected to illegal activity.
The reforms create new procedures governing asset forfeiture. They include:
Requiring warrants or that the government proceed by recognized exception to the warrant requirement of the Fourth Amendment to obtain property for forfeiture.
Shifting the burden of proof in asset forfeiture squarely to the government by requiring the government to show complicity by a "preponderance of the evidence."
Expanding the time during which a person whose assets have been seized may file a claim.
Requiring seizing agencies to comply with strict notice and time requirements.
Allowing for release of seized property in certain hardship cases.
Allowing the appointment of counsel for indigent claimants in appropriate cases.
Requiring payment of reasonable attorneys fees in virtually all cases where the claimants prevail.
Allowing an action for damages against the government for harm to seized property while under the government's control.
Continue reading below
Coronavirus Resources
NACDL to Focus on Service and Support for Members, Clients, and Community Throughout Virus Emergency
Learn More
Moffitt noted that this reform legislation would not have been possible without the long-term commitment and concern of House Judiciary Chairman Henry Hyde (R-IL), the author of "Forfeiting Our Property Rights" (Published by the Cato Institute), who has championed the need for asset forfeiture reform. Moffitt also commended the bi-partisan leadership of Senators Orrin Hatch (R-UT) and Patrick Leahy (D-VT) for shepherding the reform legislation through the Senate.
These meaningful reforms will go a long way to addressing the legitimate concerns which have been raised by a host of diverse groups, said Moffitt. NACDL was joined in its fight for asset forfeiture reform by the National Rife Association, the ACLU, the U.S. Chamber of Commerce, the National Association of Realtors, the American Bankers Association, the American Bar Association and others.
This is a sponsored ad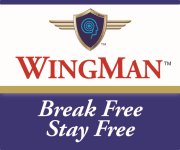 WingMan Technology
Generating Qualified Leads for NACDL Attorneys
Contacts
NACDL Communications Department
The National Association of Criminal Defense Lawyers is the preeminent organization advancing the mission of the criminal defense bar to ensure justice and due process for persons accused of crime or wrongdoing. A professional bar association founded in 1958, NACDL's many thousands of direct members in 28 countries – and 90 state, provincial and local affiliate organizations totaling up to 40,000 attorneys – include private criminal defense lawyers, public defenders, military defense counsel, law professors and judges committed to preserving fairness and promoting a rational and humane criminal justice system.