Brief filed: 07/07/2014
Documents
Yates v. United States
United States Supreme Court; Case No. 13-7451
Prior Decision
Decision below 733 F.3d 1059 (11th Cir. 2013).
Argument(s)
Petitioner's conviction under Sarbanes-Oxley exemplifies overcriminalization through an unconstitutional expansion of the law. Executive expansion of 18 U.S.C. § 1519 to include red grouper furthers the overcriminalization epidemic. Red grouper are not "tangible objects" under Sarbanes-Oxley. Even if Sarbanes-Oxley applies to fish, Yates' conduct did not impede, obstruct, or influence a federal investigation. Overcriminalization places a growing burden on the administration of justice, often resulting in ludicrous federal convictions for conduct that, traditional, falls outside constitutionally anticipated federal purview.
This is a sponsored ad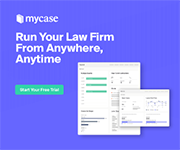 MyCase
Manage Your Law Firm All in One Place
Author(s)
William N. Shepherd, Holland & Knight LLP, West Palm Beach, FL; Barbara E. Bergman, Albuquerque, NM.