Brief filed: 08/29/2014
Documents
Whitfield v. United States
United States Supreme Court; Case No. 13-9026
Prior Decision
Decision below 548 Fed. Appx. 70 (4th Cir.(N.C.) Dec 10, 2013) (NO. 12-4956).
Argument(s)
The rule of lenity supports the narrow construction of 18 U.S.C. § 2113(e) urged by petitioner in this case. The phrase "forces any person to accompany him" is ambiguous. The statute's ambiguity increases the risk of inconsistent application. Section 2113€ requires substantial movement. The Court should adopt a clear rule for interpreting the forced accompaniment provision of § 2113(e). Specific rules are especially important in applying vague mandatory minimum statutes. The conflicting tests used by lower courts to interpret § 2113(e) are inadequate. In interpreting the statute, the Court should rely on the distinction for kidnapping already drawn in the Model Penal Code (MPC). Under the MPC test, the petitioner's § 2113(e) conviction should be reversed.
This is a sponsored ad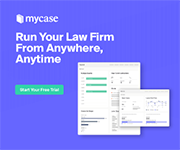 MyCase
Manage Your Law Firm All in One Place
Author(s)
Jeffrey T. Green and Rebecca J. Johnson, Sidley Austin LLP, Washington, DC; Jonathan Hacker, Washington, DC.