Brief filed: 11/19/2013
Documents
White v. Woodall
United States Supreme Court; Case No. 12-794
Prior Decision
Decision below Woodall v. Simpson, 685 F.3d 574 (6th Cir. 2012).
Question Presented
(1) Whether the Sixth Circuit violated 28 U.S.C. §2254(d)(1) by granting habeas relief on the trial court's failure to provide a no adverse inference instruction even though this Court has not "clearly established" that such an instruction is required in a capital penalty phase when a non-testifying defendant has pled guilty to the crimes and aggravating circumstances, and (2) Whether the Sixth Circuit violated the harmless error standard in Brecht v. Abrahamson, 57 U.S. 619(1993), in ruling that the absence of a no adverse inference instruction was not harmless in spite of a guilty plea to the crimes and aggravators. NACDL's amicus brief addresses question one.
Argument(s)
The Questions presented do not subsume the issue of whether, under § 2254(d)(1), the state decision involved an "unreasonable application" of federal law. Section 2254(d)(1)'s "unreasonable application" clause reaches applications of clearly established federal law that are either too broad or too narrow. When a court analyzes a reasoned opinion under 28 U.S.C. § 2254(d)(1), it asks whether the decision is objectively unreasonable. Federal court does not formulate hypothetical justifications for the state court outcome if the state decision provides a written account of its reasons. Harrington's "fairminded disagreement" language does not resuscitate the "no reasonable jurist" standard rejected in Williams.
This is a sponsored ad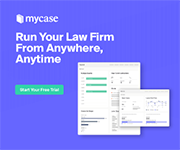 MyCase
Manage Your Law Firm All in One Place
Author(s)
Justin F. Marceau, Denver, CO; Lee Kovarsky, Baltimore, MD; Barbara Bergman, Albuquerque, NM.