Brief filed: 03/03/2016
Documents
Werner v. Stephens
United States Supreme Court; Case No. 15-986
Prior Decision
On Petition for a Writ of Certiorari of the United States Court of Appeals for the Fifth Circuit (the decisions of the federal district court and court of appeals are not reported).
Argument(s)
Wood did not resolve the confusion among lower federal courts over the standard applicable to habeas challenges to state-court factual findings. For a decade, this Court has recognized confusion over the interplay between § 2254(d)(2) and § 2254(e)(1). Discord among lower courts has only increased since Wood. The ongoing circuit split risks different outcomes for petitioners with identical claims. This case is an ideal vehicle to resolve the circuit split. Applying the § 2254(e)(1) presumption to § 2254(d)(2) claims, as the Fifth Circuit did here, offends statutory text and congressional intent.
This is a sponsored ad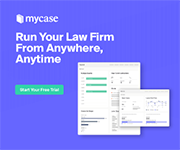 MyCase
Manage Your Law Firm All in One Place
Author(s)
Michael A. Scodro, Clifford W. Berlow, Jordan C. Blumenthal and William M. Strom, Jenner & Block LLP, Chicago, IL; Micah J. Cogen, Jenner & Block, Washington, DC; Jeffrey T. Green, NACDL, Washington, DC.