Brief filed: 08/14/2015
Documents
Washington v. Ryan
9th Circuit Court of Appeals; Case No. 05-99009, 07-15536
Prior Decision
9th Circuit Panel Decision is available at 789 F.3d 1041 (9th Cir. 2015), appeals from the U.S. District Court for the District of Arizona, Case No. CV-95-02460-JAT.
Argument(s)
The panel's ruling conflicts with decisions of the First, Second, and Fifth Circuits. The notice of appeal became timely on September 30, 2005, when it was transmitted to this court. Because the district court violated FRAP 3(d) by failing promptly to forward Washington's notice of appeal, the appeal should not have been dismissed. The panel's bar on use of a rule 60(B) motion to render a notice of appeal timely conflicts with the Sixth Circuit and Mackey. The panel opinion conflicts with this court's decision in Mackey and the Supreme Court's decision in Hill. The panel opinion conflicts with Sixth Circuit precedent. The panel did not follow a "majority rule." The panel's "identical grounds" rule is unsound and would not apply to Washington. The panel's refusal to permit 60(b) relief conflicts with the language and purpose of the federal rules.
This is a sponsored ad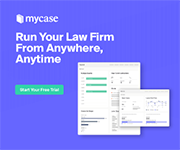 MyCase
Manage Your Law Firm All in One Place
Author(s)
Mark E. Haddad, Sidley Austin LLP, Los Angeles, CA; Nathaniel C. Love, Sidley Austin LLP, Chicago, IL; David Porter, Sacramento, CA.