Brief filed: 01/18/2006
Documents
Washington v. Recuenco
United States Supreme Court; Case No. 05-83
Prior Decision
Apprendi/Blakely challenge to sentencing enhancements and analysis on appeal.
Argument(s)
Harmless-error analysis can never apply to affirm a trial court's entry of a conviction of a greater crime than that charged by the government and proven to the jury beyond a reasonable doubt, where the jury's verdict is complete in every respect, and there has been no claim of insufficiency in the jury's verdict?
This is a sponsored ad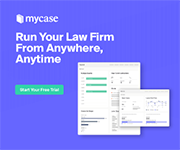 MyCase
Manage Your Law Firm All in One Place
Author(s)
Robert N. Hochman, Sidley Austin LLP, Chicago, IL.