Brief filed: 09/19/2012
Documents
Walton v. United States
United States Supreme Court; Case No. 12-5847
Prior Decision
Decision below 681 F.3d 678 (5th Cir. 2012).
Question Presented
Given the requirements of Global-Tech Appliances, Inc. v. SAB, S.A., 131 S.Ct. 2060 (2011), how should the jury be instructed on "willful blindness" in a criminal case?
Argument(s)
This is a sponsored ad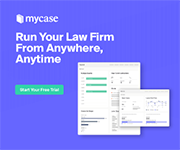 MyCase
Manage Your Law Firm All in One Place
Author(s)
John D. Cline, San Francisco, CA.