Brief filed: 12/24/2008
Documents
Vermont v. Brillon
United States Supreme Court; Case No. 08-88
Prior Decision
Case below 955 A.2d 1108 (Vt. 2008)
Argument(s)
The decision of the Vermont Supreme Court should be affirmed. State and federal case law support charging the state with unreasonable delay of trial (Barker v. Wingo) when the defendant is forced to terminate his procrastinating public defenders more than once in a three year period.
This is a sponsored ad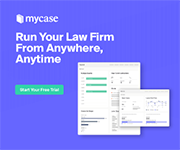 MyCase
Manage Your Law Firm All in One Place
Author(s)
Anthony J. Franze and Joel D. Rohlf, Arnold & Porter, Washington, DC.