Brief filed: 01/26/2016
Documents
Universal Health Services v. United States ex rel. Escobar
United States Supreme Court; Case No. 15-7
Prior Decision
Decision below 780 F.3d 504 (1st Cir. Mar. 17, 2015).
Argument(s)
Courts applying the "Implied Certification" theory to impose liability under the FCA erroneously construe the statute's text, purpose, and legislative history. Under the FCA, any nondisclosure can only be invoked if there is an independent legal duty to disclose contractual, regulatory, or statutory noncompliance. "Implied Certification," without proper constraints, is a misnomer; those who contract with the government do not have an independent duty to disclose their contractual, regulatory, or statutory noncompliance. The relationship between private contractors and government program participants does not impose any disclosure duty. The FCA does not create a duty on the part of private contractors or government program participants to disclose noncompliance. Any independent duty to disclose that might be deemed to exist for FCA purposes is limited to those instances where compliance is expressly required as a precondition to payment.
This is a sponsored ad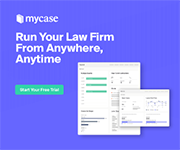 MyCase
Manage Your Law Firm All in One Place
Author(s)
James C. Martin, Colin E. Wrabley, M. Patrick Yingling, and Douglas C. Allen, Reed Smith LLP, Pittsburgh, PA; Andrew C. Bernasconi, Reed Smith LLP, Washington, DC; Jeffrey T. Green, NACDL, Washington, DC.