Brief filed: 01/30/2012
Documents
United States v. Vasquez
United States Supreme Court; Case No. 11-199
Prior Decision
Decision below 635 F.3d 889 (7th Cir. 2011).
Argument(s)
"Harmless error" review must assess the effect of the error on the verdict, upon review of the entire record, and with the burden of proving harmlessness on the government ; the appellate court must assess the strength of the evidence with due consideration of the defendant's Sixth Amendment jury trial right and the jury's role as the factfinder.
This is a sponsored ad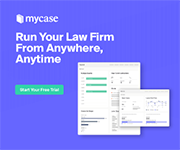 MyCase
Manage Your Law Firm All in One Place
Author(s)
John D. Cline, San Francisco, CA.