Brief filed: 03/09/2015
Documents
United States v. Valle
2nd Circuit Court of Appeals; Case No. 14-4396-cr
Prior Decision
Decision below 301 F.R.D. 53 (S.D.N.Y. 2014), Case No. 1:12-cr-00847-PGG-1.
Argument(s)
The Computer Fraud and Abuse Act (CFAA) does not prohibit violations of computer use restrictions. The CFAA was meant to target "hacking," not violations of computer use restrictions. This case presents a mere use restriction. The District Court's broad reading of the CFAA renders it unconstitutionally vague. Corporate policies do not provide sufficient notice of what conduct is prohibited. Allowing CFAA liability for mere use restrictions turns a vast number of ordinary individuals into criminals.
This is a sponsored ad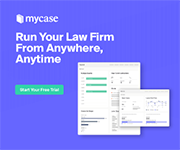 MyCase
Manage Your Law Firm All in One Place
Author(s)
Hanni Fakhoury, Jamie L. Williams, Electronic Frontier Foundation, San Francisco, CA; Richard D. Willstatter, White Plains, NY.