Brief filed: 10/19/2009
Documents
United States v. Turk
S.D.N.Y.; Case No. 07-CR-1062 (NRB)
Argument(s)
Defendants should be sentenced based only upon those losses that their conduct proximately caused. The government's efforts to limit proximate cause analysis to securities fraud cases are unconvincing and unsupported; application of proximate cause principles will avoid unjust results that conflict with the purposes of the guidelines.
This is a sponsored ad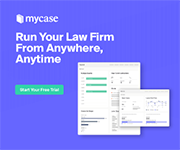 MyCase
Manage Your Law Firm All in One Place
Author(s)
Lawrence S. Bader, Robert M. Radick, and Claudio Ochoa of Morvillo, Abramowitz, Grand, Iason, Anello, and Bohrer P.C. in New York, NY; Richard D. Willstatter, Vice Chair of NACDL's Amicus Curiae Committee and Amicus Curiae Committee Chair for the New York State Association of Criminal Defense Lawyers of White Plains and New York, NY; and Barry A. Bohrer, President of the New York Council of Defense Lawyers.