Brief filed: 08/16/2013
Documents
United States v. Trudeau
2nd Circuit Court of Appeals; Case No. 13-769
Prior Decision
On appeal from the United States District Court for the District of Connecticut No. 3:10CR234 (JCH).
Argument(s)
The Supreme Court's Apprendi jurisprudence, not its decision in Watts, governs Sixth Amendment questions about the permissibility of judicial fact-finding in criminal cases. Application of the controlling Sixth amendment analysis from Apprendi is not foreclosed by precedent. This case presents an excellent vehicle for revisiting this Court's acquitted conduct jurisprudence because it highlights the important policy interests that are implicated when a sentence effectively nullifies a jury's verdict.
This is a sponsored ad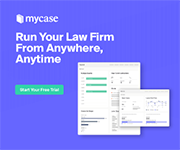 MyCase
Manage Your Law Firm All in One Place
Author(s)
Timothy P. O'Toole, Miller & Chevalier Chtd., Washington, DC; Richard Willstatter, White Plains, NY.