Brief filed: 10/31/2017
Documents
United States v. Tarnai
3rd Circuit Court of Appeals; Case No. 17-1330
Prior Decision
On appeal from the United States District Court for the Western District of Pennsylvania, Honorable Donetta W. Ambrose.
Argument(s)
Plea agreement waivers prohibiting a defendant from seeking post-conviction relief from deprivation of the right to effective assistance of counsel should never be enforced. A defense attorney has an inherent and unwaivable conflict. Criminal defendants are entitled to conflict-free counsel. Prosecutors also violate rules of professional conduct when they insist on IAC waivers in pleas agreements. The majority of ethics authorities to consider this issue have ruled that defense attorneys are prohibited from advising clients to accept IAC waivers. Congress has required federal prosecutors to adhere to state ethics rules.
This is a sponsored ad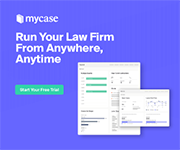 MyCase
Manage Your Law Firm All in One Place
Author(s)
Alan Silber and CJ Griffin, Pashman Stein Walder Hayden, P.C., Hackensack, NJ.