Brief filed: 02/21/2012
Documents
United States v. Pleau (Lincoln D. Chaffee, Gov., Intervenor)
1st Circuit Court of Appeals; Case No. 11-1775 & 11-1782
Argument(s)
The Interstate Agreement on Detainers is critically important to State and Federal prisoners subject to detainers based on untried charges. Enacted by Congress in 1970, the IAD created cooperative procedures by which prisoners and prosecutors may initiate the prompt disposition of untried charges. The United States is a party to the IAD, and when it chooses to proceed under the IAD by lodging a detainer for a State prisoner, it must comply with the IAD's provisions, including the duty to respect a governor's discretionary decision to refuse to transfer the prisoner to federal custody. Here, the United States charged Jason Pleau, lodged a detainer against him and then requested his temporary custody under the IAD. When the Rhode Island Governor refused, as Article IV(a) of the IAD entitled him to do, the United States tried to circumvent the Agreement by using a writ of habeas corpus ad prosequendum. As the Panel ruled, however, United States v. Mauro, 436 U.S. 340 (1978), precludes the United States from using a writ to evade its obligations under the IAD. Further, permitting the United States to opt-out of the IAD, after lodging a detainer, would undermine the integrity of the entire IAD process, cause the very problems for prisoners that the IAD was intended to alleviate, and frustrate the cooperative procedures that lie at the heart of the statute.
This is a sponsored ad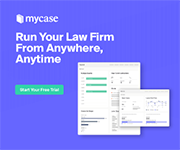 MyCase
Manage Your Law Firm All in One Place
Author(s)
Anthony D. Mirenda, et al., Foley Hoag LLP, Boston, MA.