Brief filed: 08/14/2017
Documents
United States v. Nicholas
3rd Circuit Court of Appeals; Case No. 16-4410
Prior Decision
On appeal from the United States District Court for the Eastern District of Pennsylvania, Honorable Harvey Bartle III.
Argument(s)
The removal of juror 12 violated the fundamental rights to trial by jury and to a unanimous verdict. The applicable legal principles: The "No Reasonable Possibility" standard. The district court violated defendant's rights under the Sixth Amendment and Fed. R. Crim. P. 31(a). The district court should have refused to send the speaking indictment to the jury during deliberations.
This is a sponsored ad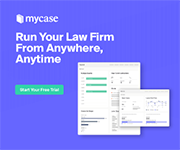 MyCase
Manage Your Law Firm All in One Place
Author(s)
John D. Cline, Law Office of John D. Cline, San Francisco, CA; Alan Silber, Pashman Stein Walder Hayden, P.C., Hackensack, NJ.