Brief filed: 05/29/2015
Documents
United States v. Modanlo
4th Circuit Court of Appeals; Case No. 14-4044
Prior Decision
Appeal from the United States District Court for the District of Maryland in Case No. 8:10-cr-00295-PJM (Mesitte, J.).
Argument(s)
Ex Parte communications are highly disfavored. The district court failed to determine whether ex parte communications were made necessary by concerns for "national security," and whether such communications would violate the defendant's constitutional rights.
This is a sponsored ad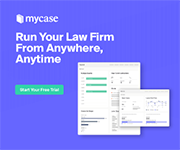 MyCase
Manage Your Law Firm All in One Place
Author(s)
Paul F. Enzinna, Rahman Connelly, Brown Rudnick LLP, Washington, DC; David B. Smith, Smith & Zimmerman, PLLC, Alexandria, VA.