Brief filed: 11/05/2015
Documents
United States v. Moalin
9th Circuit Court of Appeals; Case No. 13-50572
Prior Decision
On appeal from the U.S. Dist. Ct., S.D. Cal., No. 10-cr-4246, decision below 2013 WL 6079518 (Nov. 18, 2013).
Argument(s)
The government is systematically collecting records of phone calls, text messages, e-mails, and other digital communications. Communications metadata is Fourth Amendment "Papers." Communications metadata is revealing, even in limited quantities. Metadata is especially revealing in aggregate. The third-party doctrine is ill-suited to the digital age. The "assumption of risk" equation has changes. The distinction between content and metadata is not sound.
This is a sponsored ad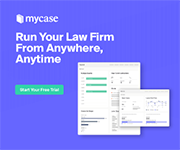 MyCase
Manage Your Law Firm All in One Place
Author(s)
Michael Price and Faiza Patel, Brennan Center for Justice, New York, NY; David Porter, Sacramento, CA.