Brief filed: 01/23/2015
Documents
United States v. Mix
5th Circuit Court of Appeals; Case No. 14-30837
Prior Decision
On appeal from the U.S. District Court for the E.D. of Louisiana, No. 2:12-CR-171-1 (Hon. Stanwood R. Duval, Jr.).
Argument(s)
The district court correctly presumed prejudice from the jury's exposure to extraneous, non-innocuous information. In accordance with Federal Rule of Evidence 606(b), the district court properly considered objective evidence in evaluating the extrinsic information's subjective effect on jurors. In reviewing the district court's decisions, this court should consider the entire record and should reject the government's effort to evade exculpatory facts and to cast the evidence in the light most favorable to it.
This is a sponsored ad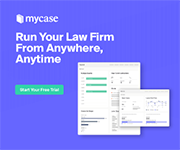 MyCase
Manage Your Law Firm All in One Place
Author(s)
John P. Elwood, Joshua S Johnson, and Bryan Gividen, Vinson & Elkins LLP, Washington, DC; Rebecca L. Hudsmith, Lafayette, LA.