Brief filed: 06/27/2017
Documents
United States v. McLamb
4th Circuit Court of Appeals; Case No. 17-4299
Prior Decision
On Appeal from the United States District Court for the Eastern District of Virginia, Norfolk Division, Case No. 2:16-cr-00092-RBS.
Argument(s)
The warrant failed to particularly describe what was being searched and where those searches would occur. Particularity was critical given the series of invasive searches and seizures carried out each time the malware was deployed. Other constitutionally suspect types of warrants offer far more particularity than the warrant here.
This is a sponsored ad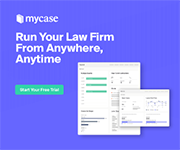 MyCase
Manage Your Law Firm All in One Place
Author(s)
Cindy Cohn, Mark Rumold, and Andrew Crocker, Electronic Frontier Foundation, San Francisco, CA; Elizabeth A. Franklin-Best, NACDL, Columbia, SC.