Brief filed: 11/30/2015
Documents
United States v. Kowalczyk
9th Circuit Court of Appeals; Case No. 14-30198 & 14-30219
Prior Decision
Decision below (panel decision) 2015 WL 6736547 (9th Cir. Nov. 4, 2015).
Argument(s)
The panel's decision, which equates defense counsel with amicus curiae, ignores counsel's critical role as representative and advocate. Historically, amici curiae are legal advisors unaffiliated with any party to the litigation. The Sixth Amendment right to counsel guarantees substantially more than mere access to an independent legal advisor. At common law, criminal defendants could seek legal advice but not representation. Sixth Amendment jurisprudence established an expanded role for defense counsel as "alter ego" and advocate. The panel's decision creates an unworkable system for district courts, appointed amici curiae, and appellate courts. District courts will now know until after the fact whether appointing amicus instead of counsel violates the Sixth Amendment. Counsel appointed as independent amici curiae will not know what is required of them. Appellate courts will face requests for case-by-case, after-the-fact determinations of whether amici curiae acted enough like defense counsel to satisfy the rule announced in Kowalczyk.
This is a sponsored ad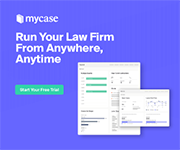 MyCase
Manage Your Law Firm All in One Place
Author(s)
Erwin Chemerinsky, University of California, Irvine School of Law, Irvine, CA; Elizabeth Richardson-Royer, Office of the Federal Public Defender, Los Angeles, CA; David Porter, Sacramento, CA.