Brief filed: 01/16/2013
Documents
United States v. Joseph Jones, Desmond Thurston & Antwuan Ball
District of Columbia Circuit Court of Appeals; Case No. 08-3033 (consolidated with Nos. 10-3108 & 11-3031)
Argument(s)
The holding in Watts does not govern the Sixth Amendment issues presented here. A defendant's sentencing guideline calculation should be based solely on the crime of conviction.
Coronavirus Resources
NACDL to Focus on Service and Support for Members, Clients, and Community Throughout Virus Emergency
Learn More
This is a sponsored ad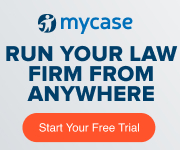 MyCase
Manage Your Law Firm All in One Place
Author(s)
Jeffrey T. Green, Sidley Austin LLP, Washington, DC; Timothy O'Toole, Miller & Chevalier, Washington, DC; Sarah S. Gannett, Philadelphia, PA for the National Association of Federal Defenders; and Arthur B. Spitzer, ACLU of the Nation's Capital, Washington, DC.