Brief filed: 06/06/2008
Documents
United States v. Ionia Management, S.A.
2nd Circuit Court of Appeals; Case No. 07-5801-CR
Argument(s)
Assignment of vicarious corporate criminal liability through the application of the civil law doctrine of respondeat superior, in which an employer may be held for wrongful actions of his employee in some circumstances, was authorized neither by statute nor precedent.
This is a sponsored ad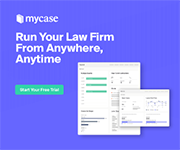 MyCase
Manage Your Law Firm All in One Place
Author(s)
Andrew Weissmann, et al., Jenner & Block LLP, New York, NY.